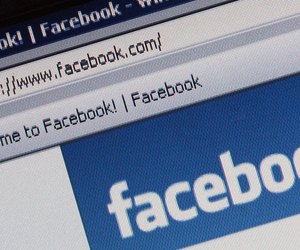 credit: Dan Kitwood/Getty Images News/GettyImages
Internet security is always going to be an issue. Until some technological wizard heroes figure out a way for you to log in to your secure accounts by simply scanning your fingerprint, iris or other unique body part, it's probably safe to assume that everyone's private information can be at risk.
Hackers, however, aren't always strangers.
The most common perpetrators aren't actually scary, anonymous geniuses hacking your accounts from afar. They're actually people you know. And not just casual acquaintances — people you know really, really well.
According to a recent study conducted by the University of British Columbia, you should be worried about the people closest to you. The researchers surveyed 1,308 Facebook users to gather data, and 24 percent of those people admitted to hacking Facebook accounts belonging to family and close friends.
The researchers refer to it as "social insider attacks," since the "hacker" has personal stakes in their crime and comes from the victim's inner circle.
There are five reasons why someone close to you might hack your account: fun, curiosity, jealousy, animosity and utility.
Jealousy is the number one reason people commit social insider attacks, according to the data collected. Other hackers wanted to play a "prank" on their friends, while others were well-intentioned and concerned parents hoping to gain some access to their child's online life.
"Our combined findings indicate that social insider attacks are common, often have serious emotional consequences, and have no simple mitigation," the study notes.
The reported consequences of being hacked by a loved one can do some serious damage to relationships. Many victims experienced embarrassment, anger and the loss of a "sense of privacy." Some even broke up with significant others because of it.
Clearly the people who care about you the most can sometimes care a little too much about what you're doing on Facebook.
Here's how to prevent snoopers from snooping:
The researchers suggest setting up a password and locking all of your devices when you're not using them — including short breaks, like when you're cooking or taking a shower. And frequently change your password, especially if you think it has been compromised. Even if you have nothing to hide, being hacked never feels good.