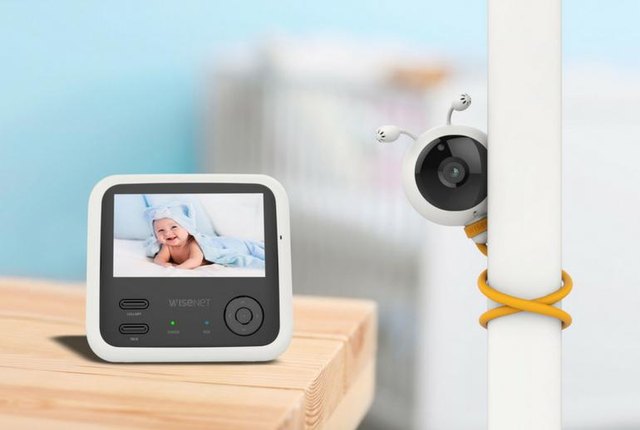 When it comes to baby monitors, the amount of options can be overwhelming. Certain monitors might have some features you're looking for, but lack other important features. While others might seem fancy shmancy, but in reality, looking at the monitor is like watching a 1940s TV show—on VHS. So, choosing the right one can be difficult and add way more stress to your life than necessary.
There's one baby monitor, however, that stands out from the crowd. Hanwha Techwin's Wisenet BabyView Eco is an energy efficient monitor that gives users the ability to conserve power and guarantees lower radiation in a child's room. Plus, the video quality is pretty impeccable.
By setting the monitor to eco mode, the monitor remains in an off position, waking up only when sound is detected—the purpose being to extend its battery life. Users can set the sensitivity level based on personal preference.
Another unique feature is the way the monitor and camera connect to each other by using radio frequency signals every two seconds, ensuring lower radiation in the child's room. And to add to the cool factor of the device, the camera can either sit on a shelf or table, be mounted on the wall, or wrapped around a narrow piece of furniture.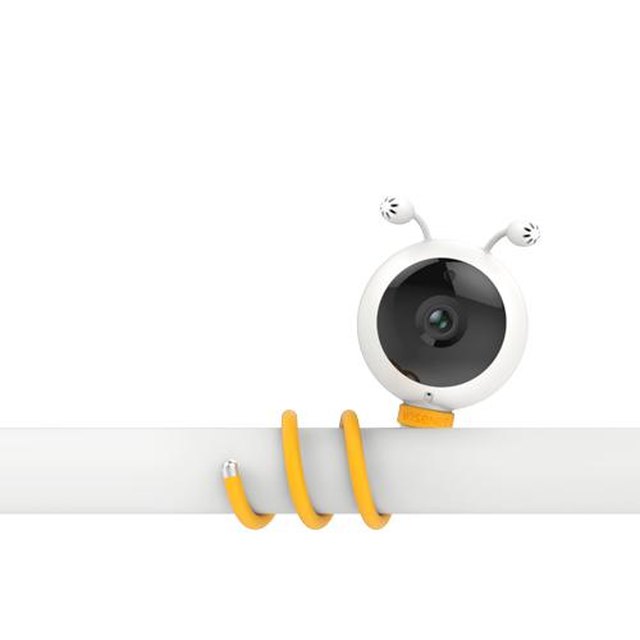 The color 4.3" LCD touchscreen monitor display provides clear, real time video with at least six hours of battery life. The monitor can travel up to 900 feet within line of sight, giving parents the freedom to do what they need to do around the house (you know, like shower) while always staying in touch with their baby. Up to four camera can be supported with multiple viewing modes.
The BabyView Eco has a room temperature sensor on the monitor, a two-way talking feature, and the camera has clear night vision capabilities. The device also comes pre-programmed with four lullabies and three white noise options to help the child fall asleep and stay asleep.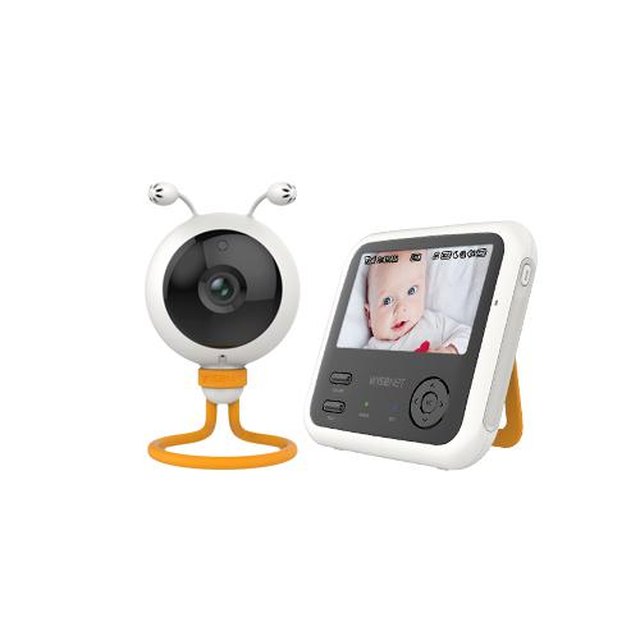 The only downfall? While other Wisenet baby monitors have remote viewing capabilities, unfortunately, the BabyView Eco does not. It's meant to be a monitor for a parent or caregiver to keep tabs on the child while under the same roof.
You can purchase the BabyView Eco on Amazon for $179.