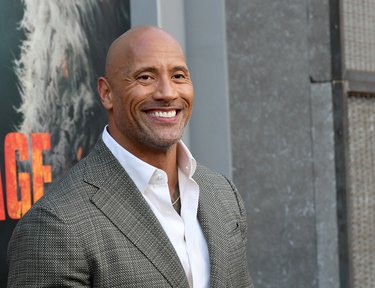 Dwayne "The Rock" Johnson is co-hosting a very special HQ on Wednesday afternoon. The Rock will be joining HQ host with the most, Scott Rogowsky, and will read trivia questions aloud to likely upwards of two million people. He'll also be promoting his upcoming film Rampage, which hit theaters April 20th.
But The Rock's guest hosting duties isn't the most exciting part about Wednesday's game. Players will have the chance to win the most money ever awarded on the live game show app—a whopping $300,000.
So, brush up on your trivia, or round up the smartest multi generational friends you have, and play to win. And if you don't already have HQ, you can download it for iOS and Android.