Shine is an app founded by two women who recognize the importance of women encouraging other women to be their best, most authentic selves. Marah Lidey and Naomi Hirabayashi created Shine so women could have access to a digital best friend who gets that life isn't always easy, but sends daily motivation anyway.
The app sends daily texts Monday through Friday with quotes, research-backed articles, and actions you can take to start your day off on a positive note. The purpose is for its users to receive a small token of encouragement to help them become more confident, focus on their mental wellness, and to see improvement in their productivity and daily lives.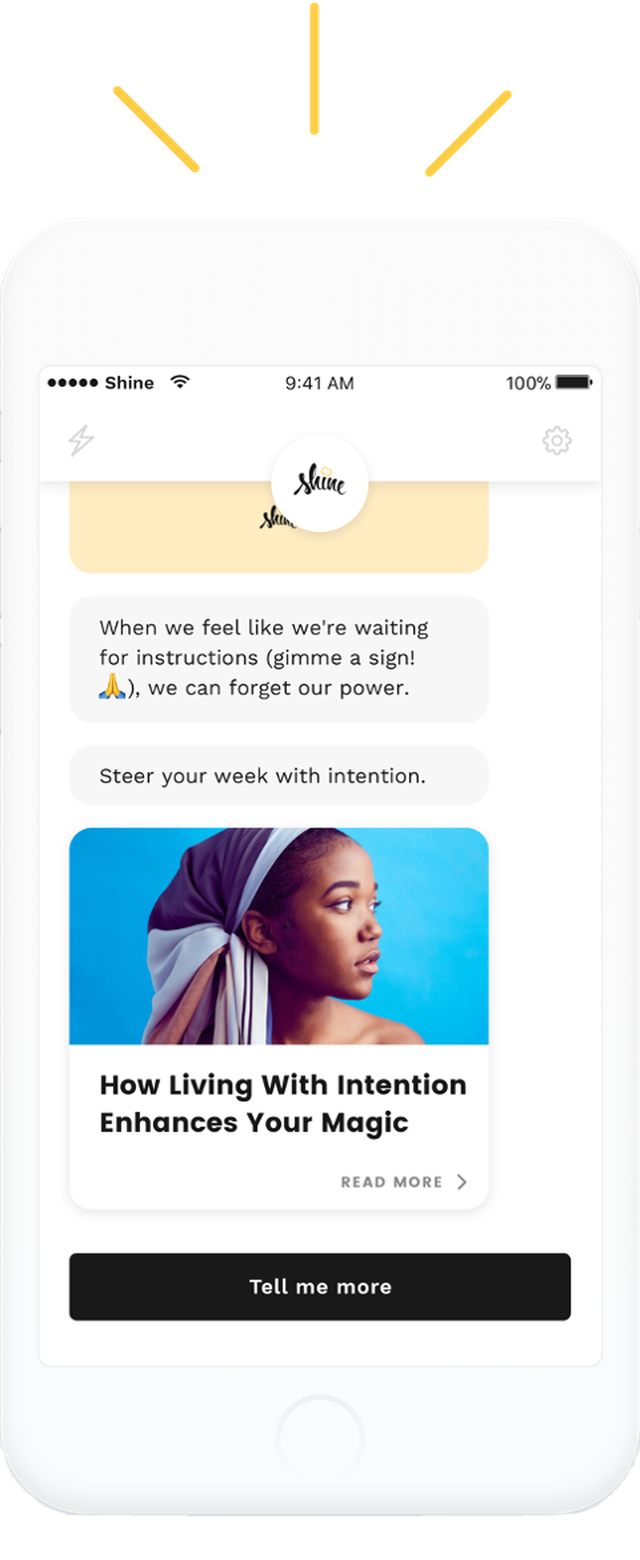 One reviewer wrote, "It's like having a best friend in my pocket that always knows just what I need to hear. Shine Text helps me start my mornings off like a boss."
And another wrote, "Shine doesn't send me fluffy B.S. in the morning—they're real, straight-up texts about what's going on in my life."
The service isn't intrusive, and the messages aren't bossy. They're encouraging and supportive, and that's a lovely addition to anyone's day.
Sign up for Shine here.