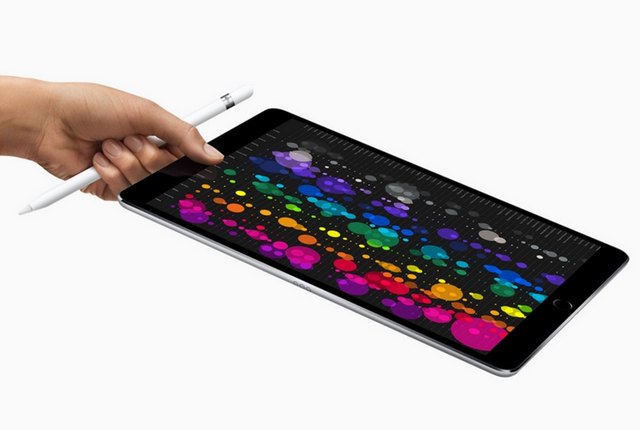 The Apple Pencil has been a thing since 2015, but it only became popular recently when Apple unveiled its 9.7-inch iPad with Apple Pencil support. Now that people don't have to buy an iPad Pro to have access to the Pencil, it's becoming way more mainstream.
The Apple Pencil doesn't come with the iPad, and it isn't cheap. It goes for $99, and you can buy it on the Apple Store. If you already own one, or you're willing to make the investment to step your iPad game up a notch, check out these fun and creative apps that'll help you do just that.
1. Notability
Notability is a handwriting-compatible note-taking app that lets do you do everything from writing notes on PDFs to making shapes on them. The strokes are precise and works as if you're writing with a real pencil (you know, the kind with lead). You can even choose between nine styles of lined and unlined paper, along with 15 options for paper color. (Strangely, there's no option for the traditional blue-lined paper.)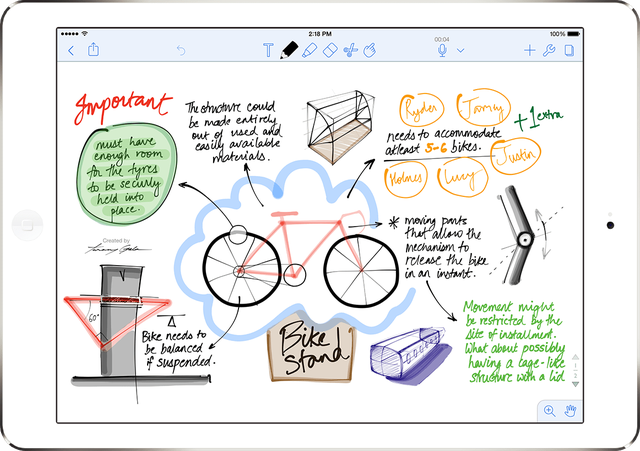 The app also lets you record audio while you're writing notes so you can go back and check if you missed anything that was being said.
Download here for $10.
2. Felt
Why buy greeting cards when you can create your own? With Felt, you can personalize real, handwritten cards with notes and photos. You can even write the person's name and address on the envelope so it looks like you wrote it in real life.
All cards are printed on premium Mohawk paper, sealed in custom square kraft paper envelopes, and mailed within 24 hours. For $3, the card is sent on your behalf, so you don't even need to go to a mailbox or buy a stamp.
Download here for free.
3. Pigment
Pigment is a digital coloring book for grown ups. You can choose to tap and fill a design or spend time immersing yourself in coloring. The app offers 2,000 pages to color, so there's always something new to work on.
Coloring is a huge stress reliever, especially when you do it with the Apple Pencil. It's oddly satisfying.
Download here for $5.
4. Color Splash
If you're into editing the colors in photos, you'll love Color Splash. The app lets you paint your photos to black and white while keeping the details of your choosing in color. Or you can paint the color back into the photo.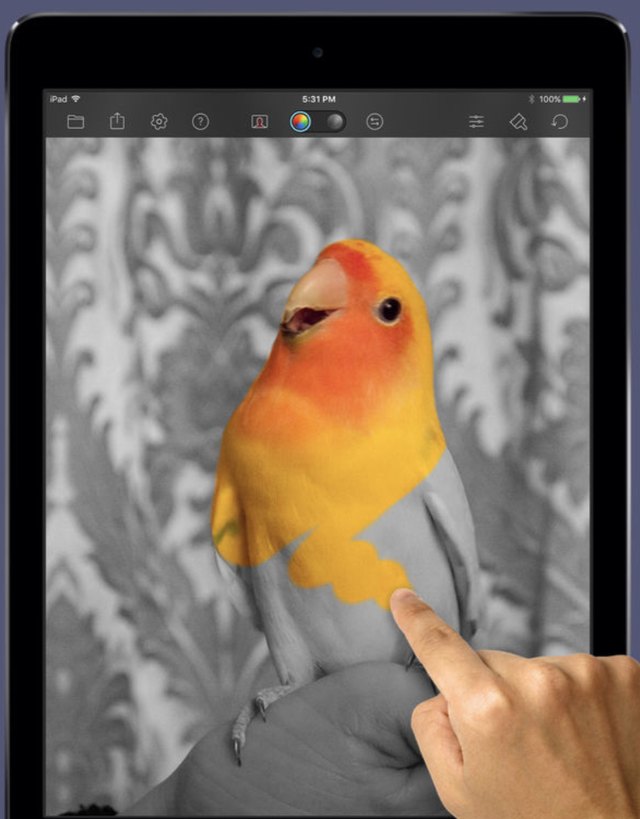 Zooming in and out lets you to work on details with pixel-accuracy. It's a fun way to make your photos stand out.
Download here for $2.
5. Paper by FiftyThree
Using Paper is like drawing on an actual blank piece of paper—only digitally and with all the tools and colors you need right there on the screen. It's a great way to find your creativity without any distractions.
Download here for free.