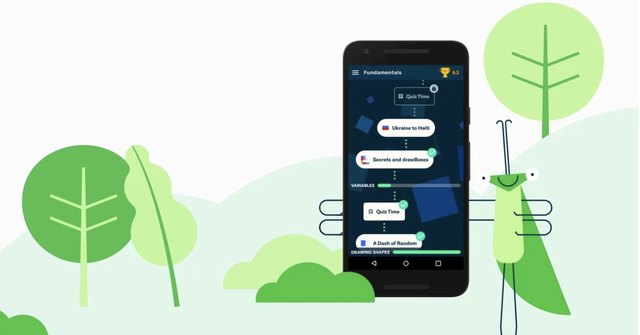 There are plenty of games and toys designed to teach kids the ins and outs of coding, but it's a little more difficult to find coding games marketed towards adults. And it's especially difficult to find lessons that aren't outdated and old school. Google seems to have solved that issue, at least when it comes to learning the basics.
Grasshopper is a free mobile game meant to teach adults how to code, ultimately opening up a whole new world of technology. The program is easy enough for those new to coding to jump right in and challenging enough for people with experience to develop new skills.
The app has been in testing mode for nine months, and over 5,000 people have already graduated from Grasshopper's JavaScript Fundamentals course, according to Time. It's now available for all iPhone and Android users.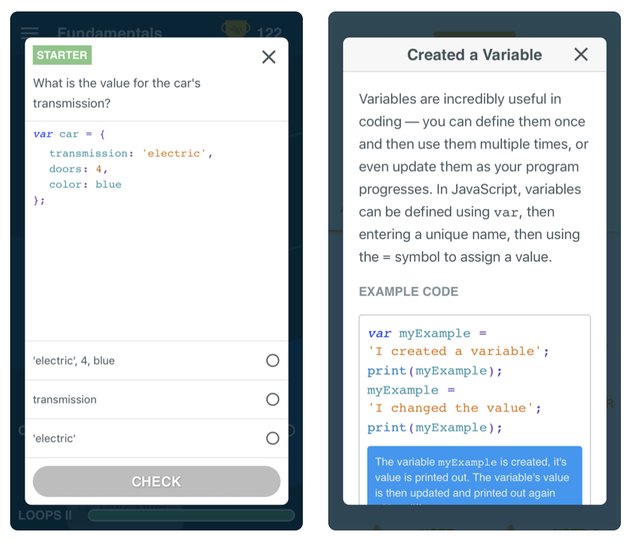 Sign up for Grasshopper using your Google account information. You'll begin by selecting how much coding experience you have, how often you'd like to practice (daily, every other day, or twice per week), and then the app will go over what coding actually is. Before you can move on, you'll need to pass a series of quizzes, but once you do, your coding journey can begin.