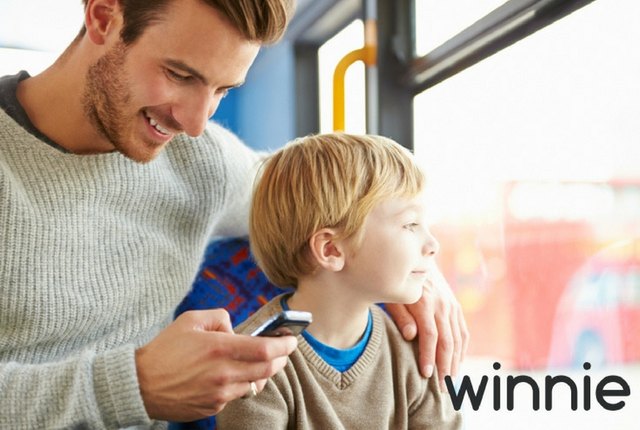 Whether you're a new parent or a seasoned pro, it's always nice to get suggestions on new places to take your kids. Winnie is an app that offers input on local kid-friendly places and information on the type of facilities for families a location has—like stroller access, changing tables, private nursing areas, restrooms, and more. It also gives tips on every other aspect of parenting, like how to ween from breastfeeding, dealing with postpartum, the best shoes for toddlers, etc.
With communities in over 3,000 cities and information on millions of places and topics, Winnie is a great resource to get some insight on local spots. It's also great for those traveling or moving to a new city. The point is to make going places with your kids, and parenting in general, a little less stressful.
The suggestions come from other parents, as well as the Winnie team who spent time calling locations to find out about changing tables, parking, etc.
You can read through the newsfeed for tips, discussions, and new ideas for things to do, or you can do a search. There are even sections for modern families (adopted, blended, LGBTQ, multicultural, etc.) and children with special needs.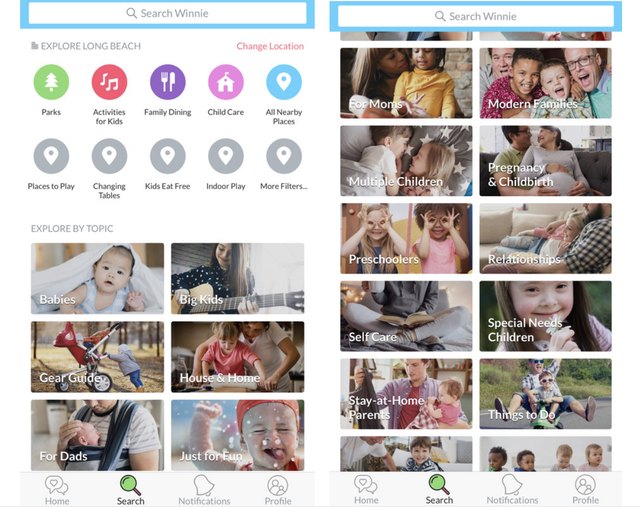 The most important part of the app, however, is the support parents give each other through discussions. There doesn't seem to be any parent-shaming, just a loving and supportive community of parents who are all just doing their best. And that's hard to come by on the internet.