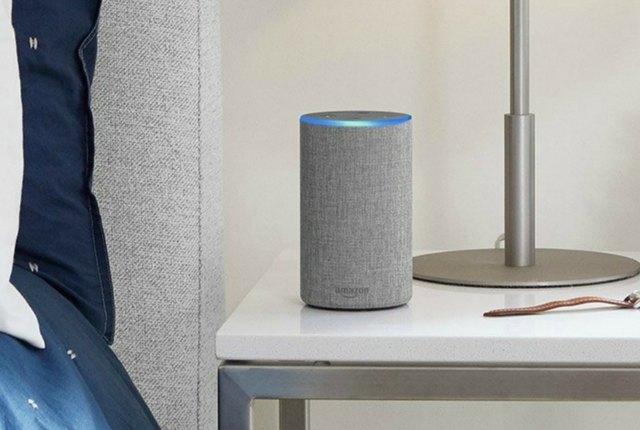 As a mom of a one-year-old, I often worry about what would happen if I needed to perform life-saving measures on my daughter. If we were home alone, how would I be able to stop helping her long enough to pick up my phone and call 911 when every second matters—while at the same time knowing the importance of calling for help immediately? It's hopefully a decision none of us will ever have to make, but the reality is, it might happen.
That's why this Amazon Echo service could literally be a life-saver. Ask My Buddy is a free service on Amazon Echo and Google Home platforms that can alert anyone in your Personal Alert Network if you need help. It can't dial 911 for you, but your friends and family can get you the help you need.
By saying "Alexa (or "Hey Google"), Ask My Buddy to alert Becky," "Alexa, Ask My Buddy to send help," or "Alexa, Ask My Buddy to alert everyone," Alexa will immediately send a text, email, and voice call to your contact or everyone on your list alerting them to check on you right away.
It's also a good support system for seniors, people with disabilities, people who live alone, or anyone who might need some extra assistance in case of an emergency.
To enable the service, open your Alexa app and click "Skills" in the drop down menu. Search for "Ask My Buddy" and tap "Enable."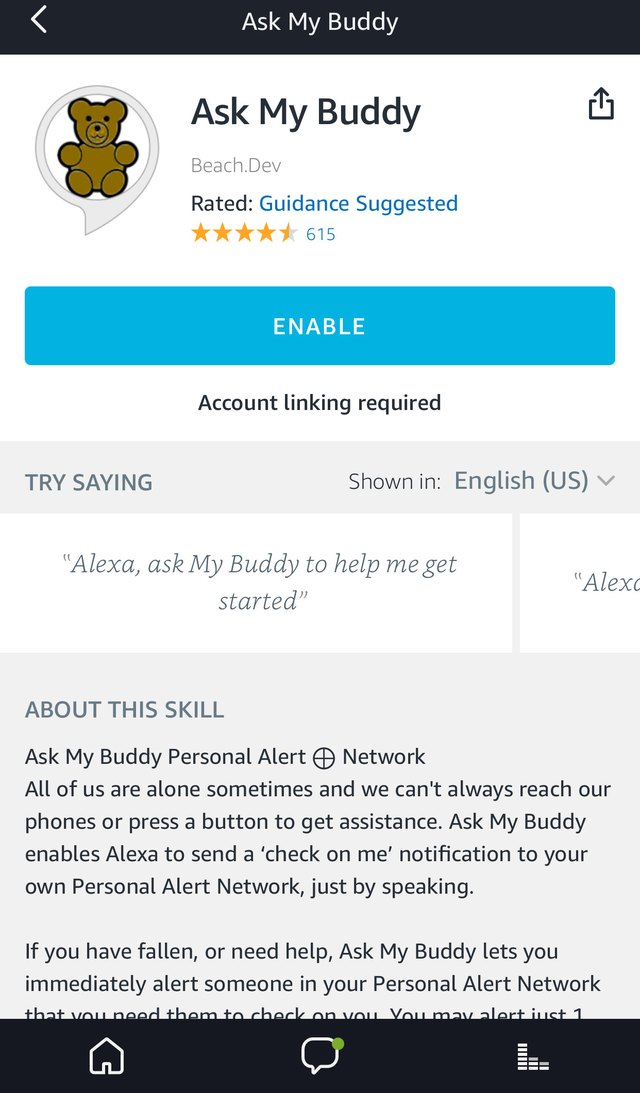 credit: Screenshot / Ask My Buddy
You'll be asked to set up an account. Once linked, go to the Ask My Buddy website to set up your information. You can set up to five contacts and send 10 alert messages per month (they can only be sent in English), after that you'll need to purchase a package. If you're ever faced with an emergency where you can't get to your phone, you'll be glad you did.