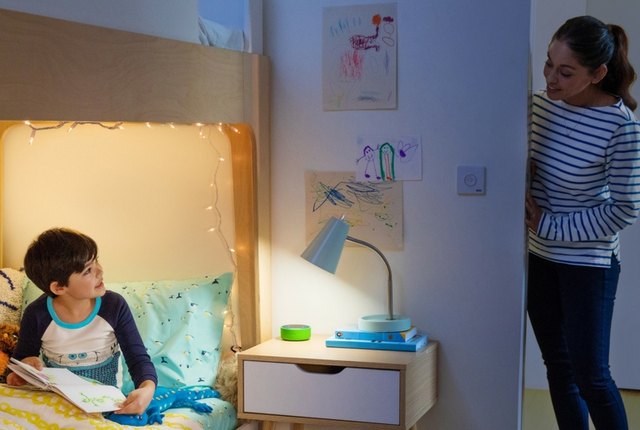 If you have an Amazon Echo device in your home, your kids are probably Alexa pros. Well, now they have the chance to have their very own kid-friendly version of the Echo so they can stop messing with yours.
Amazon just announced the Echo Dot Kids Edition, which comes wrapped in a colorful protective rubber case (available in red, green, or blue).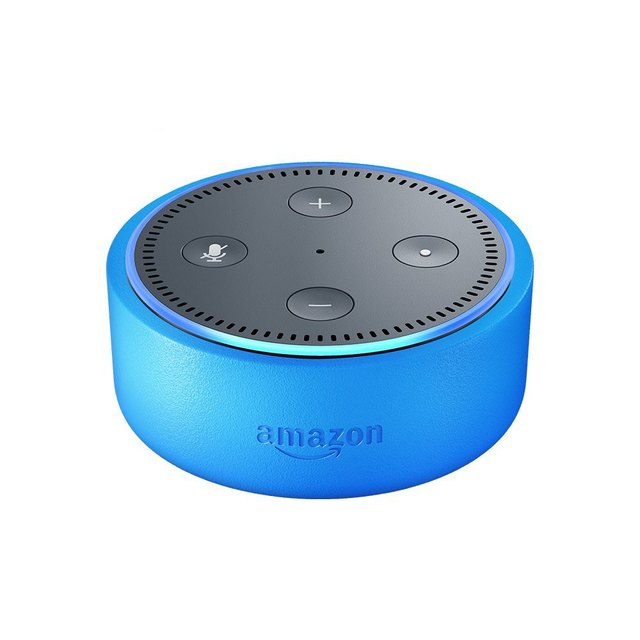 It has the same hardware as the original smart speaker, but the new bundled software includes a yearlong subscription to the FreeTime Unlimited service and a two-year warranty. So, if your kids somehow manage to break the device, even with the rubber case, Amazon will replace it—no questions asked.
FreeTime gives users family-focused features, including Education Q&A, which lets kids ask Alexa science, math, spelling, and definition questions; and Alexa Speaks Kid, which gives kid-appropriate responses when they say things like "Alexa, I'm bored."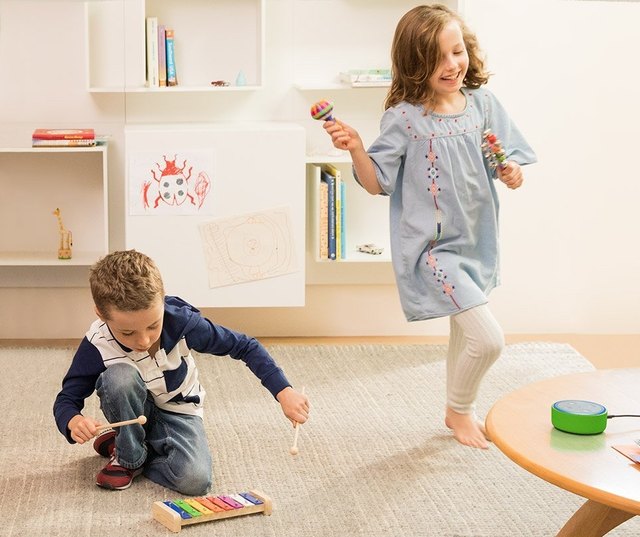 New parental controls allow you to have more control over what your kids do with Alexa. You can filter explicit songs, manage the skills they can use, and limit the time they can talk to the device (for example, no talking during homework or after bedtime).
The cost is $79.99, a $30 increase over the standard Echo Dot. It's available for preorder now with shipments starting on May 9th.