If you're trying to eliminate the swearing that takes place in your home, you might want to invest in a swear jar. But not just any swear jar—a digital swear jar that uses voice recognition to listen to nearby speech for user-entered flagged words.
JarGone is an "always listening" device—like Google Home or Amazon Echo' but it's only purpose is to listen for words on the bad list. It looks just like a regular mason jar, but it's so much more.
Through the companion app, users can enter any words they consider bad, or they can choose from a pre-compiled list of words, and the list is then paired with the device via Bluetooth.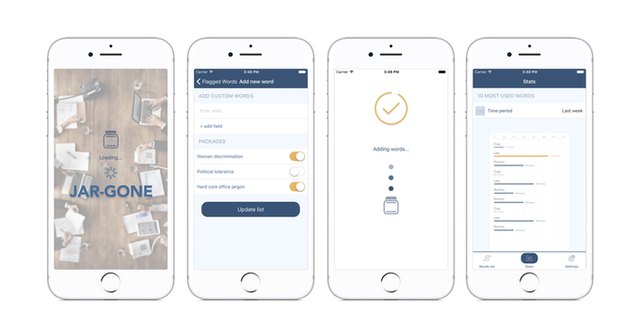 If anyone uses any of the flagged words within range of the jar, an alarm sounds and a red light on the device turns on. The alarm goes off with a simple tap of the lid.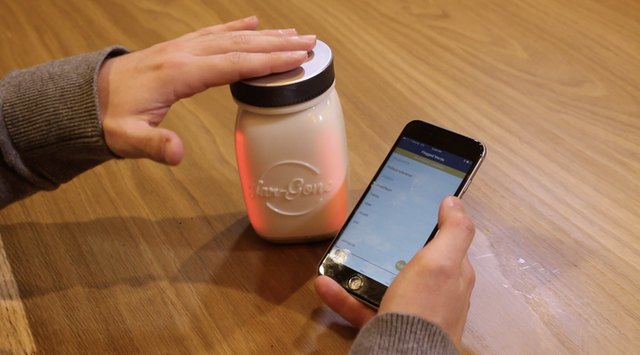 JarGone isn't just useful for the typical bad words, however. According to the company, it can be used to "keep the language clean and professional around the office. Correct improper speech and bad language with your kids. Eliminate negative language like 'can't', 'impossible", or 'quit' from your teams. If you're preparing for a big presentation, speech, or job interview, practice eliminating filler words, such as 'like,' 'you know,' or 'umm.'"
If you'd like a JarGone for your home or office, the company is currently raising money on Kickstarter to get the device up and running. Prices start at $35, with shipping set to take place in December.