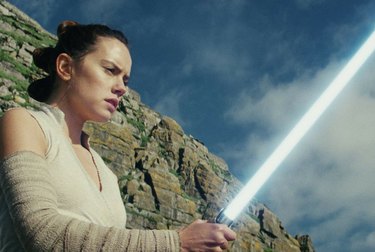 We did it! We made it through another month. And that means there's a whole new month of Netflix ahead of us, and June doesn't disappoint.
If you watched the first season of GLOW, you'll be happy to know the second season will premiere on June 29th. If you didn't watch the first season, you may want to get on that.
Also in the Netflix streaming lineup is Star Wars: The Last Jedi, Thor: Ragnarok, He Named Me Malala, the 5th season of Marvel's Agents of S.H.I.E.L.D., the series finale of Sense8, and the 14th season of Grey's Anatomy.
And for the kids, there's Disney's 101 Dalmatians, Disney's Tarzan, National Treasure, and the first season of Hotel Transylvania.
A Netflix Original favorite that's noticeably missing is season 6 of Orange is the New Black. It's annual release date in early June doesn't seem to be happening, unless Netflix throws it in the mix last minute. But that's unlikely, so cross your fingers for July.
Here's the full lineup for June:
June 1st
November 13: Attack on Paris
Joseph Campbell and the Power of Myth
Nick and Norah's Infinite Playlist
Terms and Conditions May Apply
The Prince & Me 4: The Elephant Adventure
June 2nd
June 3rd
The Break with Michelle Wolf (Sundays)
June 5th
June 7th
Hyori's Bed & Breakfast: Season 2
The Night Shift: Season 4
June 8th
Sense8: The Series Finale
June 9th
June 10th
June 14th
June 15th
Voltron: Legendary Defender: Season 6
The Imaginarium of Doctor Parnassus
June 16th
Grey's Anatomy: Season 14
June 17th
Club de Cuervos presenta: La balada de Hugo Sánchez
Marvel's Agents of S.H.I.E.L.D.: Season 5
June 19th
June 22nd
Heavy Rescue: 401: Season 2
Marvel's Luke Cage: Season 2
June 23rd
June 24th
To Each, Her Own (Les Goûts et les couleurs)
June 25th
Hotel Transylvania: Season 1
June 26th
W. Kamau Bell: Private School Negro
June 29th
Churchill's Secret Agents: The New Recruits
June 30th
Fate/EXTRA Last Encore: Oblitus Copernican Theory
Coming soon (dates TBD)