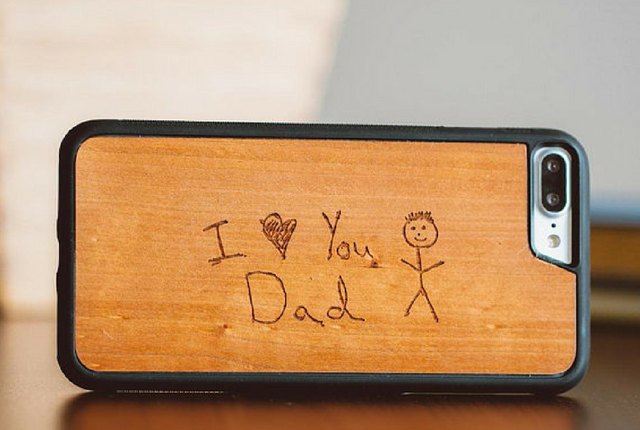 On Sunday, June 17th, dads and the people who love them will celebrate Father's Day. There will be love all around, lots of hugs, and hopefully some cool gifts. If you need a little guidance finding a thoughtful and sweet gift for the dads in your life, take a look at some of these ideas.
Hero frame
For the super hero dad, this adorable frame can be customized with the super heroes and words of your choice.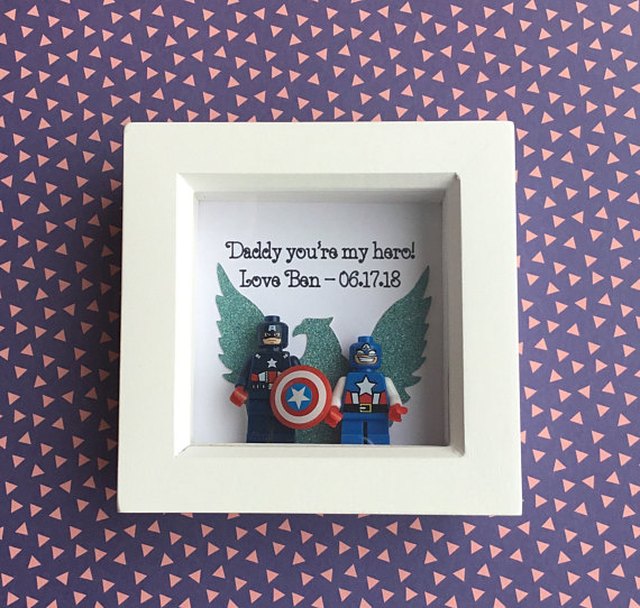 Buy it from BellaliseBoutique on Etsy for $21.
Picture frame
If you like the idea of a frame, but aren't into super heroes, check out this rustic-looking frame. You can customize the quote, as well as the size and color.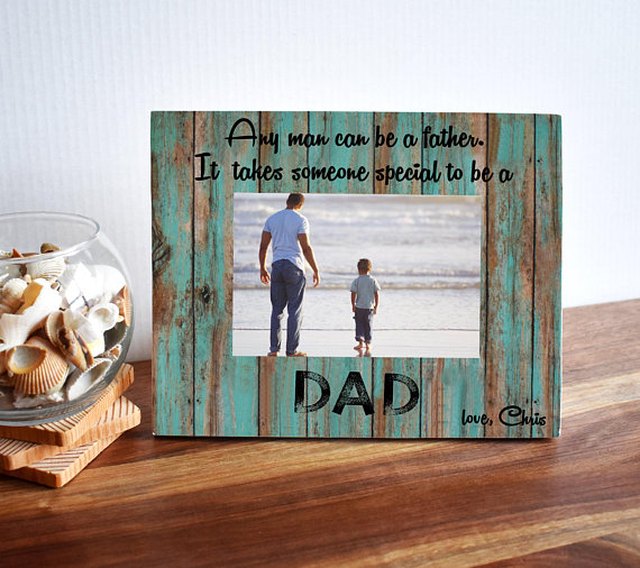 Buy it from SimplyCuteGifts on Etsy starting at $23.
French Roast coffee
eCreamery offers 4 to 6 oz bags of whole bean or ground coffee that you can personalize with someone's name. The beans are freshly roasted and ready to make any coffee-obsessed dad super happy.
Buy it from eCreamery for $40.
Whiskey glass
For the dad who enjoys a glass of whiskey. You can personalize this whiskey glass with "DAD" or whatever word or name you choose. Then add your children's birthdates to create the sweetest glass of whiskey ever.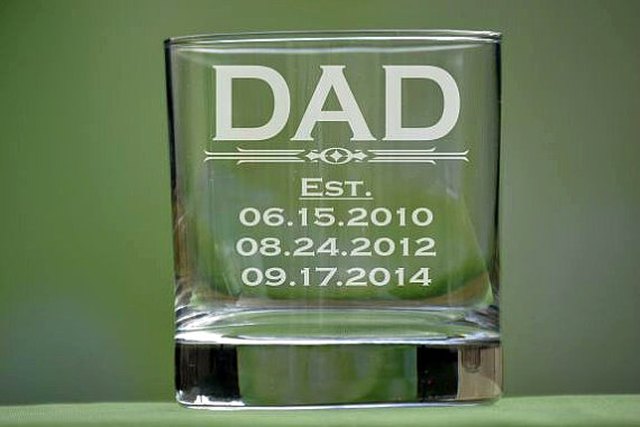 Buy it from LifelongCreationsDS on Etsy for $14.
Whiskey flask
What good is a whiskey glass without the whiskey? Personalize a 16 oz whiskey flask with Dad's name and birthdate. The flask has a rubber seal and six designs to choose from.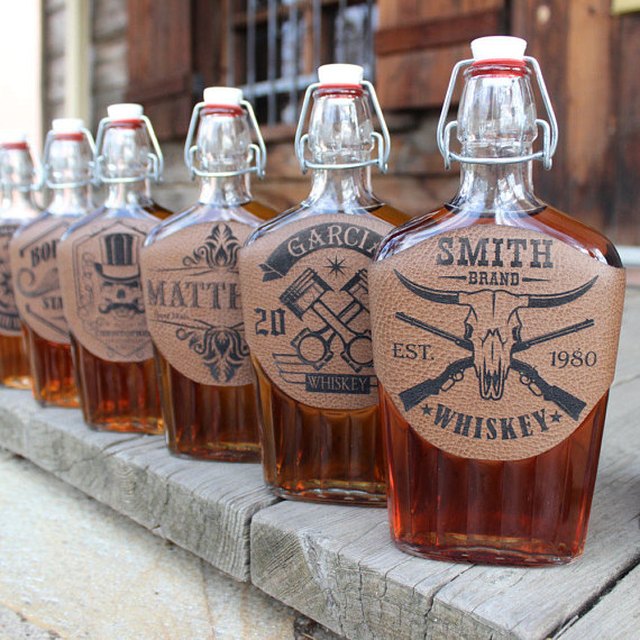 Buy it from ScissorMill on Etsy starting at $25.
Engraved iPhone case
Your kid's drawing can be engraved into a wooden iPhone case. Choose the type of wood and phone size, and submit a drawing to have the world's most perfect iPhone case created for Dad.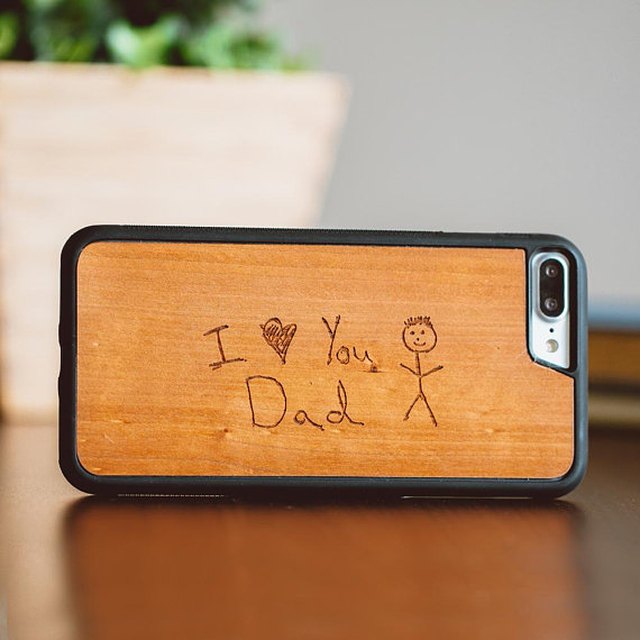 Buy it from tmbrwood on Etsy for $33.
Photo letter print
This print is a unique gift for Dad to hang in his office (or anywhere he wants). Choose the letters you want included in the print (first or last name), along with any names you want printed below. It can be printed in color, black and white, or sepia.
Buy it from AlphaNumericArt on Etsy starting at $30.
Face socks
Any sock-wearing dad will be pretty happy about socks covered in their kid's face. If anything, the socks will make him laugh, and that's a win right there. Choose the size and the number of faces you want on the socks.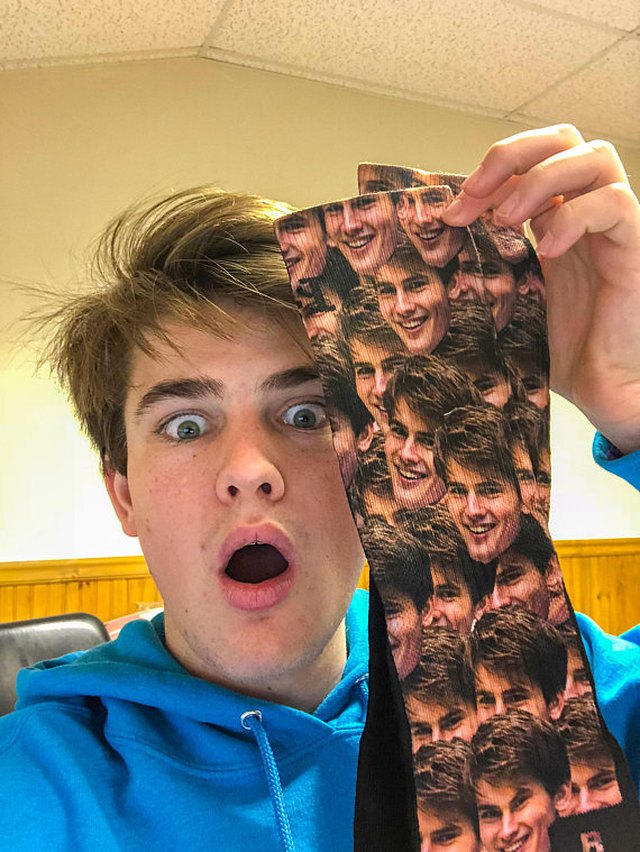 Buy it from HoopSwagg on Etsy starting at $23.