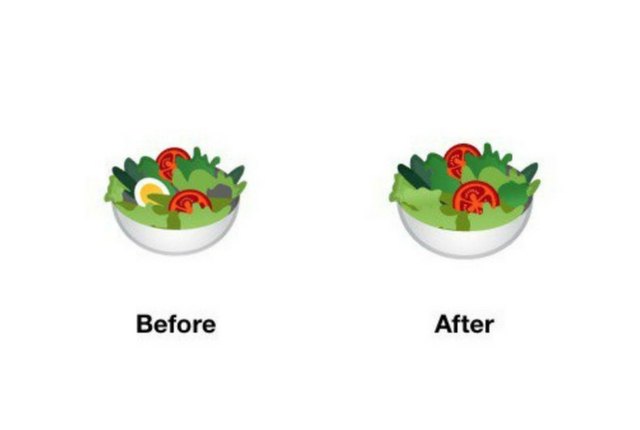 You may or may not have noticed that Google's salad emoji was topped with a hardboiled egg. Chances are, the emoji egg hasn't affected your life whatsoever. But apparently it has for certain vegans, so in an attempt to make the emoji more inclusive, Google has removed the egg altogether.
Google UX Manager Jennifer Daniel tweeted about the change. "There's big talk about inclusion and diversity at Google so if you need any evidence of Google is making this priority may I direct your attention to the 🥗 emoji— we've removed the egg in Android P beta 2, making this a more inclusive vegan salad," Daniel wrote.
She included a before and after image of the salad.
Of course, the internet has responded with both applause and fury, which caused Daniel to follow up with a clarifying tweet.
So, that's that. If you need an egg in your emoji salad, you'll just need to look elsewhere.