More than 1.57 billion monthly active users have shared well over 5 billion YouTube videos per 2018 numbers. On mobile devices alone, video views reach about 500 million each day. Whether you're a YouTube sensation, a power vlogger, a budding business, or you just want to share your kid's birthday party with grandma, just about anyone can create a shared YouTube video using a smartphone.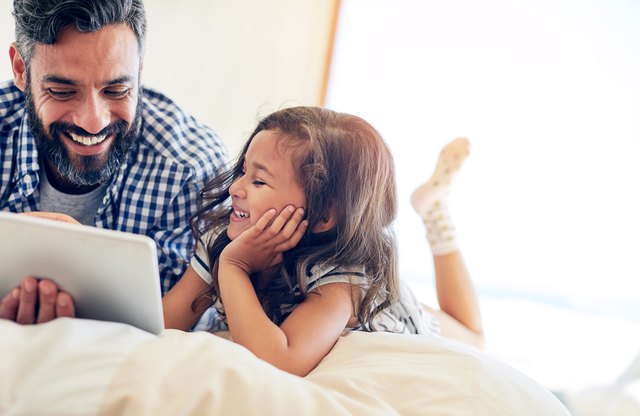 credit: laflor/E+/GettyImages
Setting Up a YouTube Account
Before you can upload and share a YouTube video, you need a Google account. Setting one up before you start shooting streamlines the sharing process. Go to accounts.google.com and set up an account unless you already have one. If you're a Gmail user, you already have a Google account. It may sound odd to need a Google account, but Google is the parent company of YouTube since acquiring the platform in 2006.
When you have an account, sign in to YouTube using a desktop or mobile browser or one of the many available YouTube apps. The first time you sign in, the process creates a YouTube channel for you, which is the place where all your YouTube videos reside on the site.
Shooting Your YouTube Video
YouTube supports most common digital video file formats, so you can shoot your masterpiece on just about anything that captures digital video, including your Android smartphone or iPhone. Supported formats include .MOV, .MPEG4, .MP4, .AVI, .WMV, .FLV and others.
If your Google account hasn't been verified, you can upload YouTube videos up to 15 minutes long. To verify your account, follow the verification prompts during your first upload. After you're verified, you can share videos up to 12 hours long and 128 gigabytes in size.
Uploading and Sharing Your YouTube Video
If your Google Account is synced with your Android or iOS device, you may be able to upload any video you shoot on your phone to your YouTube channel simply by opening the video, selecting your phone's share option, and then choosing the option to share to YouTube. This process varies depending on your phone. Uploading via a YouTube app or the desktop site is more consistent. Just tap the video camera icon at the top of the app or page. From there, you can choose to upload a video you saved on your device, shoot a new video, or perform a live YouTube broadcast.
After you select a video for upload, YouTube offers options regarding who can see the content: "Public" means anyone can watch it; "Private" means only you and people you specifically invite through email can watch it; and "Unlisted" means anyone can watch it, but the video won't show up in search results. From the same video management page, you can edit the video's title, description, tags (search keywords) and thumbnail, all while the video is uploading. When the video goes live, you receive a notification on your phone, an email to the address associated with your Google account, or both.
YouTube Video Tips
For videos that look and sound professional, use soft natural light directed at the subject whenever possible and invest in an external audio device rather than relying on your smartphone's built-in microphone. If you can, use a variety of short takes to increase your editing flexibility.
After your video is uploaded, you can manage and edit it at any time by logging in to YouTube and visiting your Creator Studio. As you create content, remember that YouTube's community guidelines do not allow nudity or sex, harassment or cyberbullying, spam, copyright-infringing or privacy-violating materials, or anything that may be considered threatening, endangering, graphic or hateful.
Can I Watch YouTube Videos Offline?
For most users, watching YouTube videos offline is only available on mobile platforms in select countries, not including the United States. Dozens of countries in Africa and Asia, from Côte d'Ivoire and India to Thailand, can download videos and watch them online for up to 48 hours. After the 48-hour period expires, users must reconnect to a mobile or Wi-Fi network to check for changes to the video or the video's availability.
In the U.S., this feature is only available to users with paid YouTube memberships, including YouTube Music Premium and YouTube Red, formerly known as YouTube Premium.
While third-party sites and apps offer video-downloading features, these are not officially endorsed by YouTube and may violate video copyright laws.
How Do You Download a Video From YouTube to Your iPhone?
If you're a YouTube Red or YouTube Music Premium member, you can download certain YouTube videos via the desktop site or mobile app on your iPhone, Android device or another iOS device simply by tapping the "Download" button on select videos. With YouTube Red, downloaded videos renew automatically as long as your device goes online in your home country at least once every 30 days.
To watch or delete downloaded videos, select the Library tab in the YouTube mobile app or desktop site and choose "Downloads." From there, watching a video works just like it does when you're streaming it online.