Choosing between chocolate, vanilla and strawberry ice cream is quick and easy. Choosing from 40 flavors, with dozens of mix-ins and toppings, can be a lot more challenging. Working with your entertainment media can feel like that some days, with so many kinds of movies, video clips, music and other options scattered across your computer or phone and so many ways to get them to your TV and home theater setup. Kodi is one way to help you get a grip on your media options, collecting them all into one player, so they're easy to manage.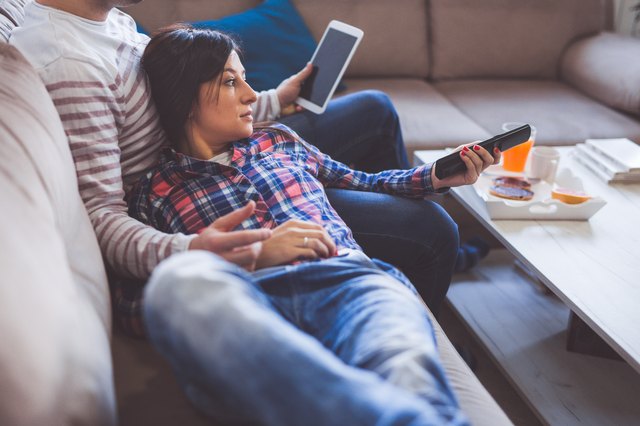 credit: Kosamtu/E+/GettyImages
What Is Kodi?
At heart, Kodi is nothing more than a media player, but it's a super-deluxe media player. It's designed to let you play all your content, from music and movies to online videos, through one consistent, easy-to-use interface. It's a big favorite with cord-cutters, though it's useful even if you have conventional TV service. Oddly, for such a widely used program, it's not a commercial product. It's free and open source, meaning that anyone with programming skills can contribute to the project or create add-ons for it. It's that community spirit, and the huge number of add-ons it generates, that make Kodi such a powerful, flexible tool.
How to Get Kodi
The best way to get your copy of Kodi is to download it directly from the project's website. The software is available for almost any device you can imagine: Windows, Mac and Linux computers, Android and Apple smartphones, card-sized Raspberry Pi computers, and devices like Amazon's Fire Stick. Kodi's original name was XBMC, or Xbox Media Center, because it was first written to run on the original Microsoft Xbox. After you download the program, install it as you normally would on your phone or computer. If you're using an unusual device, you'll find online tutorials to help you.
Buying a Pre-Loaded Kodi Box
It is possible to buy devices with Kodi already installed and set up, but those come with a few potential liabilities. Because you didn't download and install the software yourself, you can't know that it's free from malware. Just as importantly, the vendor you purchased from may have loaded the software with unauthorized add-ons to access pirated content. That puts you on the wrong side of copyright law and may attract the attention of your internet provider. If you want to be sure you're in a legal position, it's best to stick with add-ons available directly from Kodi's site. A good rule of thumb to remember: If a vendor or add-on promises paid content for free, it's probably violating the law.
How to Set Up Kodi
When you run Kodi for the first time, you see a menu and not a whole lot else. Across the top, there's a Power button that turns the program on and off – just like a DVD player or set-top box – and then a Settings button and a Search button. Underneath that, in the sidebar, is a menu that lets you choose from the kinds of content on your device: movies, TV shows, music and so on. You can tweak Kodi for months, once you get started, so you'll probably be well acquainted with the Settings button before you're through. The most important part of setting up Kodi, though, is adding content to your software. You can do this in two ways. One is in File Mode, in which you look for music or movies the way you would on your computer, by sorting through folders. To get the most out of Kodi, it's usually better to use Library Mode, which gives you a rich set of features. You can organize movies and music with tags, enjoy cover art and other kinds of added information such as the actors and directors of each film. For most users, Library Mode is worth the extra time.
Building Your Media Libraries
Kodi can build libraries from your files just as they are, but you'll get a lot more out of it if you take the time to organize and name your movies, music and video clips according to the program's preferences. That way Kodi can do things like recognize episodes and a series and play them in proper order or match cover art and artist information correctly with a song or TV show. After you're satisfied that your media content is organized and named as it should be, you tell Kodi to scrape your folders to find content. Your music, videos and any movies you own in digital form are all scooped up and show on the main screen as you scroll through the menus.
A Quick Word About Movies
Kodi can play back any DVD or Blu-Ray Disc, as long as you have a suitable drive on your Kodi device. You can also play movies in digital form, but those are a bit trickier. If you bought the movie as a digital download or got a digital copy as a bonus with your disc, you're good to go. Making a copy of a disc and keeping it on your hard drive is a whole other story. Almost any movie you own on a disc has some form of digital rights management or copy protection. Under U.S. law, it's illegal to break that copy protection. If you own content that isn't copy protected on discs, you can copy those and add them to your Kodi library.
How to Use Kodi
Kodi is designed to work with most TV remotes, though you can also use it with a keyboard and mouse or your device's touch screen. After the program is installed and your content is added, it works like any other A/V player. Use your remote to scroll through the menu and choose "Movies," "Video," "Music" or whatever else you want to play. The content for that category shows in the main window, and if you've structured and named your files properly, you'll probably see multiple subcategories – action, comedy, and horror, for movies, for example – as well as poster or cover art. Use the navigation buttons on your remote to choose the movie or album you want and then press "OK" or "Play" to launch it. The Settings menu lets you tweak the playback in various ways, from auto-playing the next track to adding lyrics or subtitles.
How to Customize Kodi With Skins
Kodi is a community project with hundreds of thousands of people who have opinions about how it should work. As a result, there are lots of ways to customize your experience with Kodi. One of them is with different skins, which change the way Kodi looks. All the same menu options are there, but the graphics and layout change to create a different aesthetic effect. If you click the "Settings" icon, you'll see "Skin settings" as one of the options. Once you're in Skin settings, you can make simple tweaks – adding local weather to your main screen, for example – or changing the background to fan art from your favorite band or movie or choosing an entirely new theme.
How to Customize Kodi With Add-Ons
The most powerful way to customize Kodi is through add-ons, which are much the same as the add-ons and extensions you add to your web browser. When you scroll down Kodi's main menu, you'll see "Add-ons" as one of the options. If you click that, you are taken to another menu where you choose from various kinds of add-ons for movies, music and so on. Those add-ons are stored online in repositories, which you can think of as the Kodi equivalent of an app store. In a standard Kodi installation, you have only Kodi's official repository, but you can add repositories for third-party developers you trust. Once you pick a category, choose "Install from repository" and then scroll through to see what the various add-ons do. There's one to add YouTube to your Kodi media sources, for example, while others provide anything from subtitling services to improved ways to search for content on your system. When you select an add-on, you see a dialog box with a screenshot and explanation for what it does. Choose "Install," and Kodi downloads and installs the add-on.