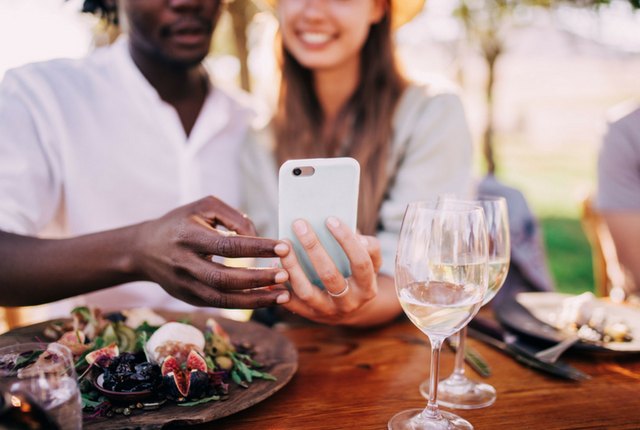 Budgeting can be tricky, especially when you're trying to budget with your partner. Unless your accounts are linked, it's hard to know exactly how much you are spending each month as a couple, and how much you're saving.
Honeydue is personal financing app for couples that aims to reduce money-related arguments between couples by sharing information on individual account balances and spending, as well as offering tools to help manage the finances.
The initial sign up process is pretty involved (which makes sense since you're dealing with banks and security), but once you're set up, it's easy to manage. After you sign up, you'll be given the option to invite your partner. Then you'll be prompted to add your bank accounts using your login and password information.
You can set bill reminders; split expenses; add spending limits; check balances and income; and a budget tab tells you exactly how much money you spent each month.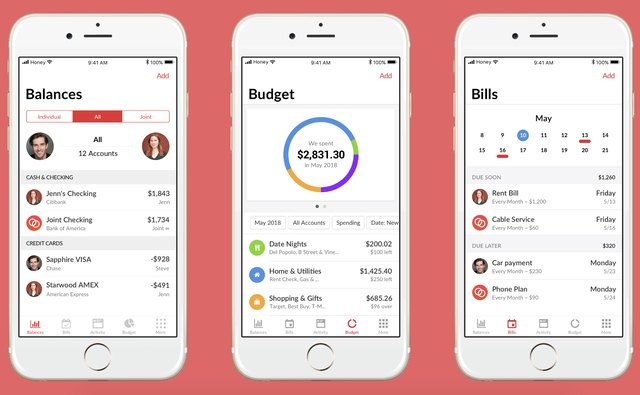 The app allows you to hide certain accounts from your partner. So, if there's an account you don't want to share for whatever reason, it's easy to opt out of sharing it. Or if you want to share the account balances, but don't want your partner to see your itemized purchases, you can choose your settings accordingly.