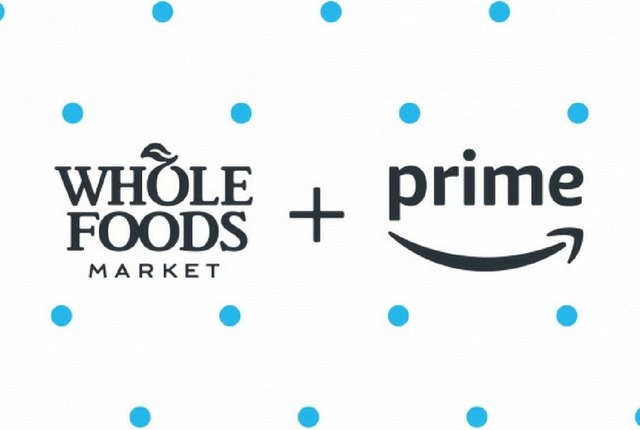 Sometimes it feels like Amazon Prime offers endless perks, doesn't it? Well, now is one of those times, because beginning on Wednesday, June 27th, Prime members will receive discounts on select groceries at all Whole Foods Market and Whole Foods Market 365 stores nationwide.
Whole Foods is offering 10 percent off hundreds of sale items, as well and big discounts on select popular products. There will be yellow stickers indicating 10 percent off and blue stickers indicating other deals for Prime members. According to Amazon, these are some of the sale items you can expect:
Baby back pork ribs, animal welfare rated and no antibiotics,$4.99/lb., save$5/lb.
Sockeye salmon, wild caughtMarine Stewardship Council-certified,$13.99/lb., save$6/lb.
Organic red cherries,$3.99/lb., save$2/lb.
Organic yellow peaches,$1.99/lb., save$2/lb.
Mochi ice cream, including flavors like chocolate, salted caramel, and green tea, self-serve, 5/$5
All bulk items, including favorites like nuts, granola, dried fruit, and hundreds more, 25 percent off
Organic Honest Lemonade, 32 oz., 2/$3
Plus an additional 10 percent off hundreds of sale items throughout the store
To prove your Primeness when you're at a Whole Foods store, download theWhole Foods Marketapp, sign in with yourAmazonaccount, and then scan the app's Prime Code at checkout. Or you can opt in to use your mobile phone number at checkout.
For an even deeper savings, eligible Prime members can also receive 5 percent back onWhole Foodspurchases when using the Amazon Prime Rewards Visa Card. Click here to learn more about saving money at Whole Foods.