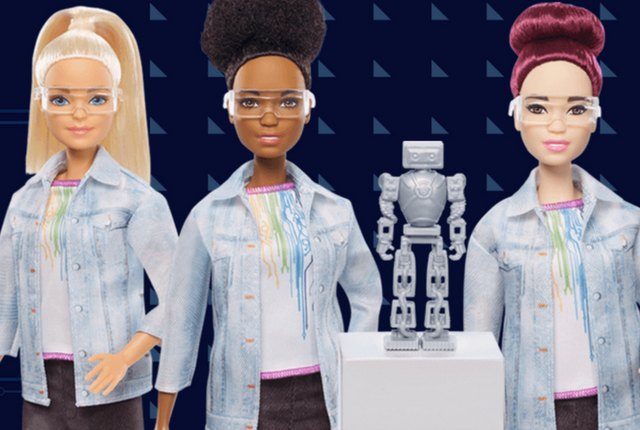 Over the last couple of years, Mattel has made a concerted effort to get kids interested in STEM. First there was Game Developer Barbie, and now there's Robotics Engineer Barbie, who doesn't just rock a pony tail or messy bun, sneakers, cool protective goggles, a laptop, and a mini robot—she also comes with free coding lessons.
Barbie has teamed up with Tynker, a computing platform, to provide free coding lessons. Through the lessons, kids learn the basics of programming while also learning about six different careers: robotics engineer, musician, astronaut, farmer, beekeper, and pastry chef.

Barbie has also partnered with Black Girls CODE, an organization that works to empower girls of color to explore their interests in STEM-related fields.
Robotics Engineer Barbie is available now for $13.99.