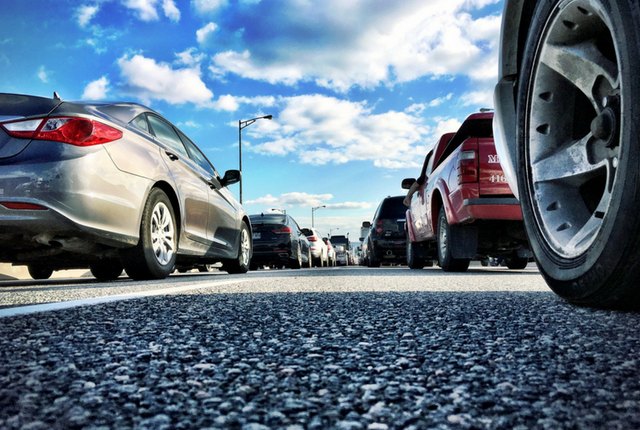 July 4th is on Wednesday, and Google wants to help you make the most of your day. Google Maps has released insight into traffic conditions in 25 cities across the U.S on the fourth, because BBQs, family time, and fireworks are way more fun than getting stuck in traffic.
Using data from years past, Google Maps created a chart that tells you the best and worst times to be on the road. For example, the best time to drive into Los Angeles for Independence Day celebrations is at 4:00 a.m., the worst time being at 3:00 p.m. If you're driving into Cleveland, you'll want to hit the road by 5:00 a.m. to avoid crazy traffic. In other words, you should probably get a good night's sleep the night before.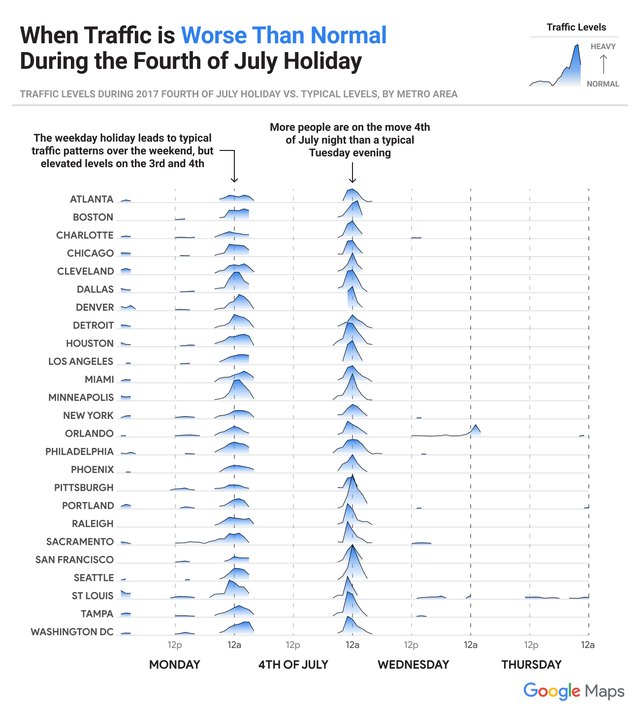 As for when to leave your local fireworks show, the traffic in most cities dies down after 11:00 p.m. or midnight. Visit the Google Trends site to find out the best times to travel in and out of any of the included 25 cities.