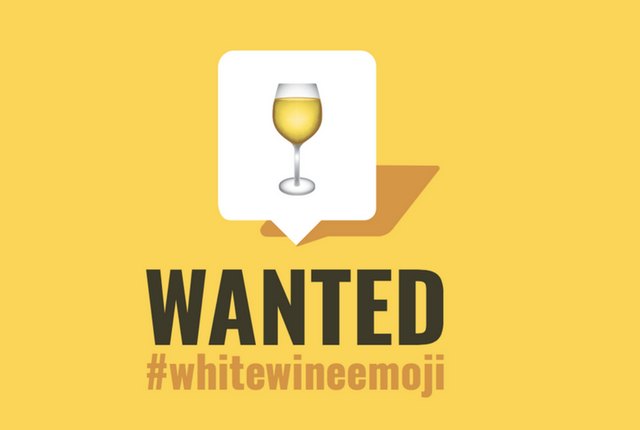 Kendal-Jackson winery believes the world deserves a white wine emoji, because red wine just doesn't always accurately express your beverage mood. The winery submitted a 15-page proposal to the Unicode Consortium, the governing body of emoji, thoroughly explaining the importance of a white wine emoji.
Currently, only a red wine emoji exists among a slew of other alcohol-themed emoji. But where's the love for Chardonnay and Sauvignon Blanc? It doesn't exist, which is why Kendal-Jackson is trying to change that. The company needs your help by using the hashtag #whitewineemoji to express your need for a white wine emoji.
"What's missing isn't the world's passion for white wine," notes the Kendall-Jackson campaign site. "It's simply the world's symbol for white wine. Kendall-Jackson winery, together with the global wine community, invite you to join us as we rally support for the world's first white wine emoji. This won't change the world, but it will free you from using the red wine emoji when what you really want is your favorite glass of Chardonnay, Sauvignon Blanc, or Pinot Grigio. The best things in life go beyond words."
More information will become available on the campaign site on August 2nd. And don't be surprised if a rosé emoji campaign pops up next.