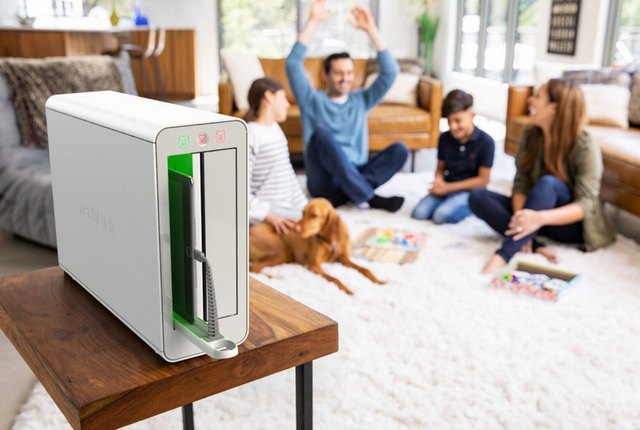 Setting screen time restrictions for your family is a lot easier said than done, but help is on the way. TechDen is a new device, currently crowdfunding on Kickstarter, that helps parents manage screen time by putting phones and tablets in an actual den.
The Den is a physical box you place devices in, and combined with the app, it's a tool that can help families focus on spending time together, homework, or really anything other than screens.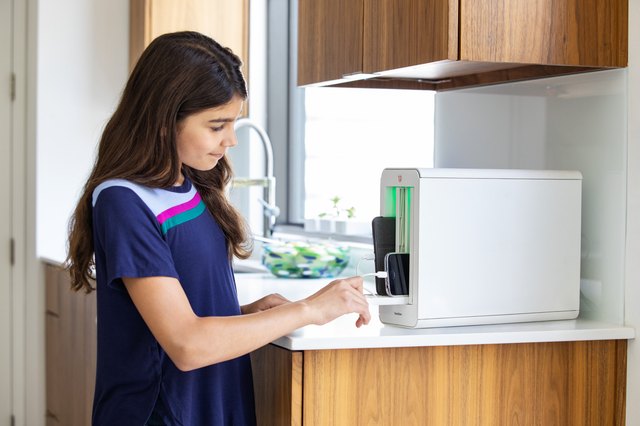 The TechDen app allows parents to create schedules to remotely lock and unlock the doors of the device, set time limits for usage, create schedules, manage multiple devices, and receive notifications about time usage and if a device is removed too soon. The Den doesn't just store and lock phones and tablets, it can also charge up to two iOS or Android devices at once.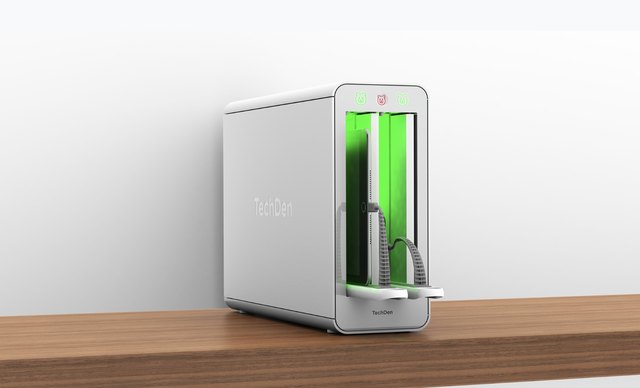 "When creating TechDen, our focus was not on taking away screen time for kids, but rather to promote a positive balance between screen time and family time," says James Symons, dad and TechDen CEO. "We, along with other industry experts, understand that the use of technology is unavoidable and invaluable, but we believe boundaries should be set. A big part of this was involving children in the scheduling and decision making process. That way there's an emotional buy-in; they're invested and naturally develop healthy habits that become the norm."
During screen time, kids can open the Den and remove their devices, but it remains locked during a non-scheduled time. When using a device, kids are given two notifications letting them know how much time they have left before they need to return it to the Den. That way, kids feel like they have some control over their screen time, as opposed to it being yanked away from them without any notice.
TechDen is available now on Kickstarter starting at $119.