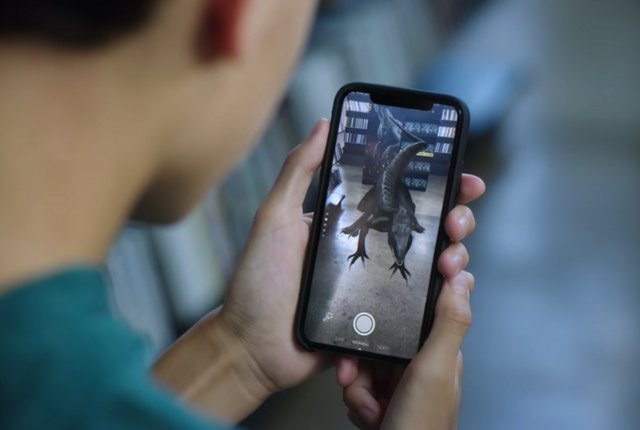 Facebook is launching a collection of augmented reality dinosaurs from J__urassic World: Fallen Kingdom, so if you've ever wanted to know what your living room would look like with a velociraptor walking around, now's your chance.
The AR experience is only available for those who buy a Blu-ray or DVD copy of Fallen Kingdom or for those who visit a store that has them on display. Of course, the purpose in linking AR stickers to a physical retail product is to get you to go out and buy the movie.
To use the stickers, you need to scan a QR code, which comes as an insert when you buy the Blu-Ray or DVD. Thousands of retail and grocery store locations also offer a code. Simply open the Facebook or Messenger mobile app, scan the code, tap the screen, and a dinosaur will appear in your real-life surroundings.
It's not the coolest AR experience ever, but virtual dinosaurs are pretty exciting for kids (and some adults), so why not?