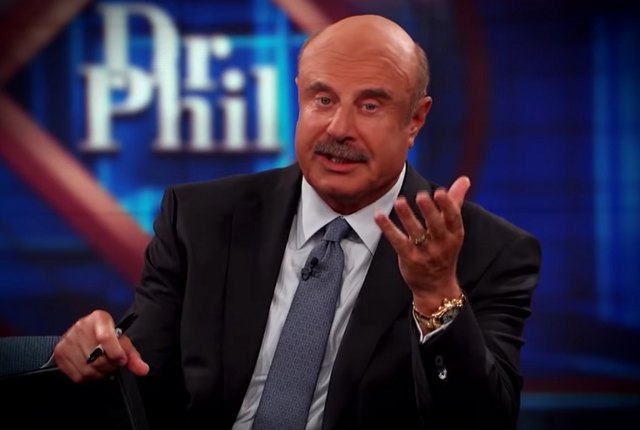 Everything you love about Dr. Phil will soon be available in podcast form, because Phil McGraw is taking his show to the internet after 16 years on TV. (Don't worry, his TV show is still happening.)
Phil in the Blanks will have a very similar format to Dr. Phil, as he'll be doing intimate one-on-one interviews with people like Megyn Kelly, Dax Shepard, Harvey Levin, and Vivica A. Fox, according to The Hollywood Reporter. He'll also interview leaders outside of the entertainment industry and cover topics like health, science, and sports.
The first season is scheduled to premier in mid-January, and the first guest will be Jay Leno. You'll be able to find the show on every major Podcast outlet, including iTunes and Stitcher.
In the meantime, season 17 of Dr. Phil is airing now on CBS. Here's what you can expect this season:
This should hold you over until the podcast premiers in January.