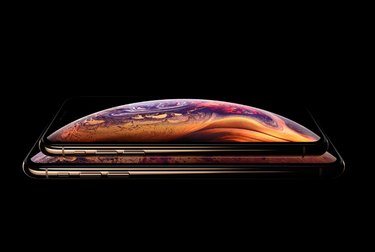 Apple announced three new iPhones at its annual event at the Steve Jobs Theater in Cupertino, CA on September 12th. The names of the new phones are the iPhone XR, iPhone XS, and iPhone XS Max, and not surprisingly, they're expensive. Even the XR, the "cheaper" version of the iPhone, is pricey at $749. But there's never been an iPhone quite as expensive as the new XS Max, priced at $1,449. Yikes.
Here's a breakdown of the pricing and display:

The iPhone XS and XS Max will be available in three colors: silver, space gray, and gold. The XR will be available in six colors: blue, white, black, yellow, coral, and red.
Here's a look at all three phones:
You'll be able to pre-order the iPhone XS and XS Max on Friday, September 14th, with shipping set for Friday, September 21st. The iPhone XR will be available for pre-order starting Friday, October 19th, and it'll hit stores on Friday, October 26th.