You can buy practically anything on Amazon, so it's no surprise that you can buy all the Halloween candy you could possibly need there as well (aka enough for trick-or-treaters and for yourself). This isn't breaking news, but it's worth noting in case you don't feel like heading to a crowded store to stock up.
Whether you're someone who buys Halloween candy that you love (so you can accidentally/on purpose grab one or a handful every now and then), or the candy you hate (if there is such a thing) so you won't be tempted, Amazon has it all.
You're obviously very capable of browsing around Amazon yourself, but candy is fun to look at, so here are some of the selections:
Sour Patch Kids and Swedish Fish
Kids love gummy sour candy, and you know what? So do adults.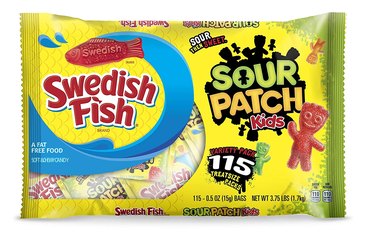 MARS chocolate variety mix
Is your mouth watering yet? This 400-piece pack is for pretty large neighborhoods. Or for people who plan on digging in way ahead of Halloween.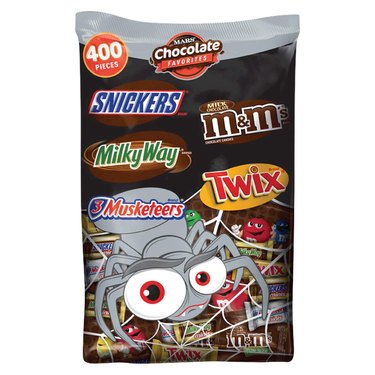 Hershey's full size candy bar variety pack
Remember when you were a kid and talked about that one house that gave out full size candy bars? Be that house.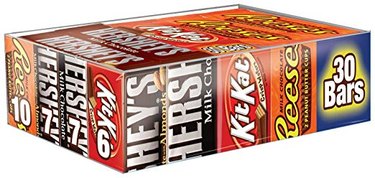 Hershey's Halloween assortment
You don't even need your own bowl for this assortment—it comes in a pumpkin!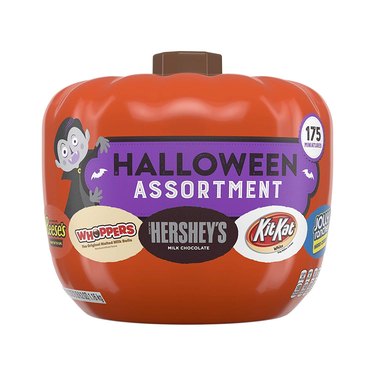 Laffy Taffy, Bottle Caps, SweeTarts, and Nerds
You can't go wrong with these classics.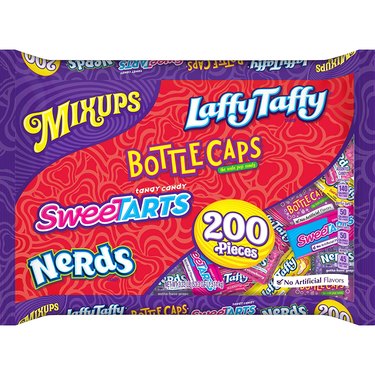 Air Heads
The ultimate assortment of non chocolate candy
This assortment of Swedish Fish, Twizzlers, Gummy Bears, Sour Patch Kids, chewy SweeTarts, Nerds, Lifesavers Gummies, and Starbursts doesn't come with toothbrushes, but it should.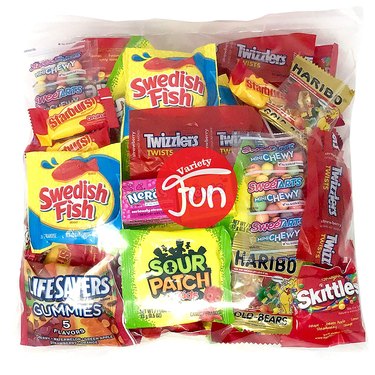 The All Time Greats