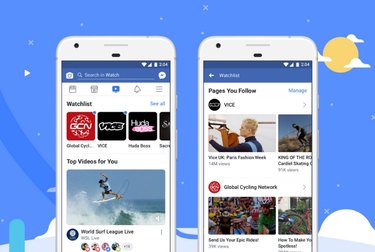 "This is the true story of seven strangers picked to live in a house and have their lives taped. Find out what happens when people stop being polite and start getting real. The Real World."
If this phrase sounds familiar to you, you'll probably be pretty pumped to know that MTV's The Real World is making its way back into our lives. This time, however, the longest-running MTV program is not going to air on MTV. Instead, you'll be able to catch it on Facebook's video platform, Facebook Watch.
"The Real World made history as the world's first original reality show and trailblazing social experiment," Facebook's head of content planning and strategy Matthew Henick said in a statement. "We're thrilled to reboot the show for today's audiences—representing and amplifying the real life, real people, real places and real social tensions of each country."
Perhaps no season of The Real World will ever be as good as season 3 in San Francisco (out of all 32 seasons), but there are plenty of current social issues and natural unfolding drama to make for an interesting 33rd season.