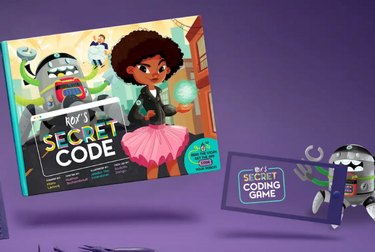 A new coding app inspires young girls (and boys) to turn inspiration into action. Rox's Secret Coding Game is based on the customizable children's coding book "Rox's Secret Code," which was released two years ago. While the book introduces kids to the concept of coding—like building a robot to clean up toys—the app gives them the opportunity to actually build their own robot.
Using augmented reality, kids can customize their robot and put it to work by learning various coding principles. Simply scan an area of the living room (or any room) using the app, as well as the background of the Secret Code book, and the robot and game will appear on screen.
In addition to coding and playing games, kids can take pictures with their robot. Which, as parents know, is really the most fun part of any game.