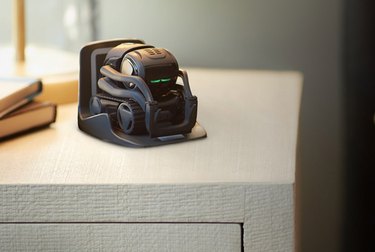 Black Friday is the busiest shopping day of the year, and it makes sense—some deals are just too good to pass up. Even if those deals require you to stand in line for far too long and fight the ridiculously large crowds. If Black Friday isn't your thing, maybe Cyber Monday is more your speed—because let's be real, who doesn't enjoy saving money from the comfort of wherever you choose.
Since the shopping extravaganzas are coming up (Black Friday is November 23rd and Cyber Monday is November 26th), here are some cool tech products you can get on sale.
Anki's Vector Robot
The little smart robot that could will be on sale for $175 (30 percent off of $250) on Amazon. Vector's brother Cozmo will also be on sale starting at $126, and Anki's original product Overdrive will be on sale starting at $97.50.
Tech21 phone cases
The world's most durable phone cases will be 30 percent off site wide, and up to 75 percent off select items. If you need a new phone case, now's the time.
Eve smart home devices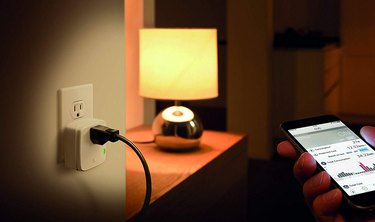 Eve has a bunch of reasonably priced smart home devices, and they're all going to be on sale via lightning deals on Amazon.
PhoneSoap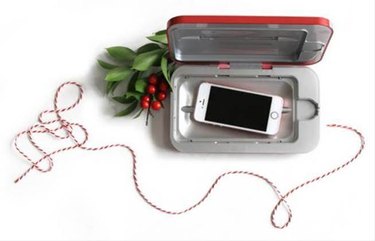 Sanitize your phone at a discount. PhoneSoap is offering 20 percent off everything and free shipping. Plus, the company is offering a new color for the holidays: limited-edition Cranberry. Promo code: Give20
AstroBot Series: Cosmos Kit
A space-themed robotics kit with enough parts to build three different robots that are able to be programmed through coding. It's available now for $150 at Target, down from $200.
Moodo
Moodo is a smart home aroma diffuser, and it'll be 40 percent off the starter pack, which includes the Moodo device and three scent families. Available for $97 here.
Awair Air Quality Monitor
Awair tracks invisible fine dust and chemicals in your air and gives you personalized recommendations to help you stay safe and healthy. It's going to be on sale for $159, down from $199. Available at here.