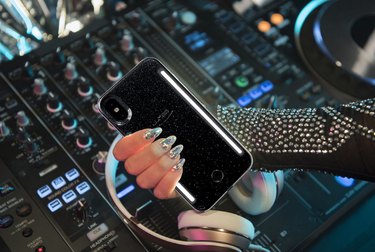 LuMee is a company that creates phone cases and accessories that make your selfies and social media posts lit. Literally, lit. The phone cases actually light up.
A new phone case called Duo Vibes, which LuMee will be bringing to next week's CES in Las Vegas, does more than just light up—it creates a responsive musical light show. The case has two light strips on the back that flash white light along with the beat tone of any song.
So, basically the phone case can turn any situation into a club.
Here's a video of the phone in action:
The case fits the iPhone X, XS, XS Max, XR, 8, and 8 Plus, and you'll be able to buy it for $79.95 when it goes on sale later this month.