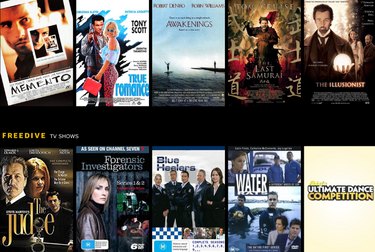 You can now watch a whole bunch of movies and TV shows on IMDB's new streaming channel Freedive. The channel is called Freedive, and it's available directly from the IMDB website.
There aren't any new movies or TV shows, but there are definitely a lot of really great options, including a section dedication to IMDB Originals.
Popular movie options include Memento, True Romance, Awakenings, The Illusionist, Les Miserables, Adaptation, Run Lola Run, A Few Good Men, Legends of the Fall, and Monster. As for TV, choose from older seasons of Fringe, Heroes, Quantum Leap, The Bachelor, Without a Trace, Duck Dynasty, and some classics like Gilligan's Island and Dallas.
The organization is similar to Netflix—you can search by genre (dramas, comedies, movies for the whole family, date night picks, documentaries, hits of the '80s etc.).