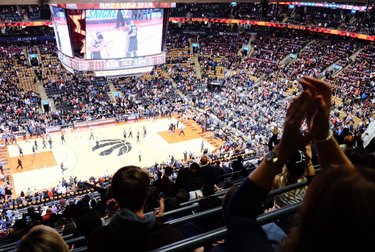 Facebook has landed a deal with the NBA, NBA Digital, and Turner Sports to bring all game recaps from the NBA, WNBA, NBA G League, and NBA 2K League to its platform.
Every recap from every single game of the season can now be seen on Facebook Watch. The episodes will include the recaps from the Summer League, preseason, and playoffs.
"We are excited to provide our millions of followers on Facebook with recaps to every game across all four of our leagues," Sam Farber, NBA vice president of digital media, said in a press release. "Through Facebook's innovative Watch Party experience, basketball fans around the world can interact in real-time and share in their passion for the game."
In addition, fans will be able to participate in weekly and monthly Watch Parties where they'll be able to interact with the videos and game recaps in real time.