Spring has sprung, and that means it's time to get outside and enjoy the warmer weather. You can certainly enjoy the great outdoors without the help of technology, but why would you do that when technology makes things so much better?
OK, fine. Technology doesn't always make things better, but it certainly can add an element of fun to most chill situations. Check out these gadgets that can help make spring more springy.
Panasonic ErgoFit Earbuds
Apple's AirPods are great, but not everyone can/wants to shell out the cash for a pair. If you want a solid pair of earbuds without paying top dollar, the Panasonic ErgoFit Earbuds might be for you. They have over 56,000 reviews on Amazon, they come in a variety of fun colors for spring, and they're less than $10.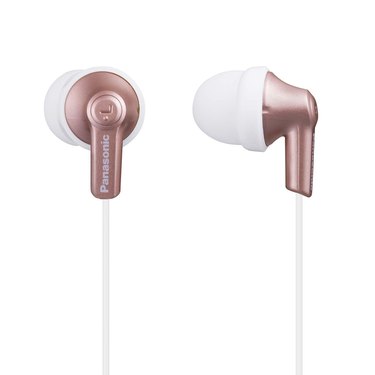 iPhone case by Casetify
Casetify has a bunch of fun and bright new cases for spring, and they're available for practically any iPhone. Here's a favorite: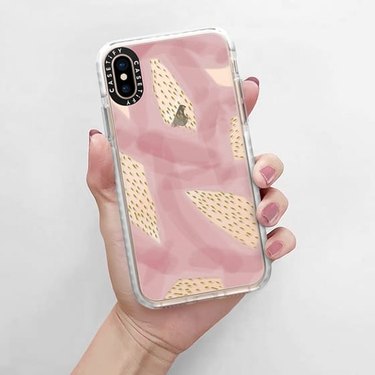 Buy it here starting at $29.
AirFly
AirFly is a genius product by Twelve South that allows you to listen to in-flight TV with your AirPods. It's a tiny device that connects wireless headphones to wired audio jacks on planes.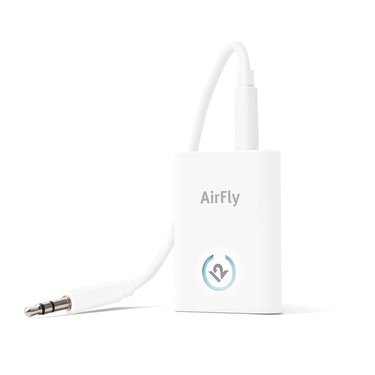 Tech Pouch
With all that spring traveling you may or may not be doing, Peak Design will help you get all your tech to your destination in one super organized tech pouch.
Outdoor Wine Tumblers
So technically these Outdoor Wine Tumblers from Monoprice aren't tech gadgets, but what's a spring-time picnic without travel wine glasses? Keep your wine the perfect temperature even while out in the sun.
Buy them here for $23 and choose from a variety of colors.
E. Lumen Solar Flashlight
Known to be the Swiss Army Knife of flashlights, the E. Lumen Solar Flashlight by Renogy is incredibly multifunctional. It has a headlight and sidelights, as well as a window breaker and seatbelt cutter in case of emergencies.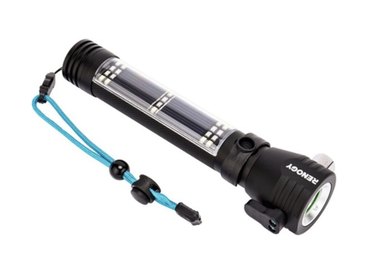 Portable Smart LED Lamp
The Eve Flare Portable Smart LED Lamp will set the mood on your outdoor patio (or wherever you choose to put it). Control the ambience using your iPhone, iPad, Apple Watch, and Siri. It's HomeKit-enabled and water-resistant, and it can be charged wirelessly every six hours.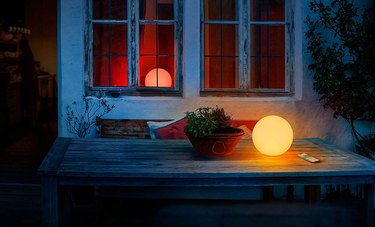 Brain Sensing Meditation Headband
Now that the weather is getting warmer, it's a great time to start (or continue) meditating. Muse's Brain Sensing Headband is like a personal meditation assistant. It provides EEG based real-time neurofeedback by measuring brain signals, similar to how a heart rate monitor senses a heartbeat. The headband's feedback guides your meditation experience, helping you go deeper.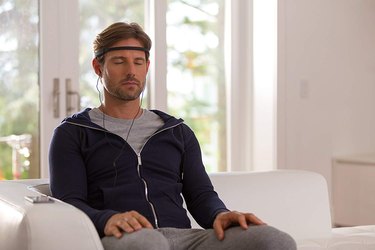 FitBit Versa Lite
A new and less expensive version of the FitBit, the Versa Lite smartwatch can last for more than four days on one charge. It'll hopefully encourage you to get outside and enjoy the warmer weather.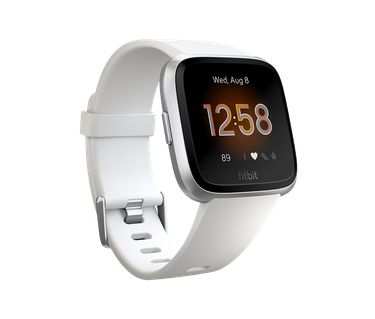 JBL Flip 4 Bluetooth Portable Stereo Speaker
A portable speaker with excellent sound that is practically everything-proof. It comes in several color options and it's relatively inexpensive for what you get.