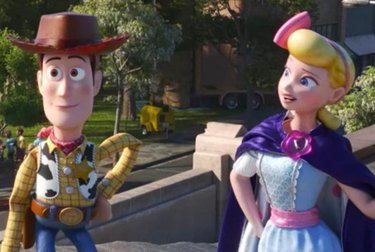 Disney and Pixar have already released multiple teaser trailers for Toy Story 4, but the first official full length trailer is here, and we finally get a much better idea of what to expect from Woody, Buzz, and the entire gang.
The toys are dealing with a pretty heavy existential crisis, and it centers around a new toy that Bonnie made called Forky. Forky is convinced he's not a toy, and the gang must embark on an adventure outside the bedroom to make sure Bonnie doesn't lose her new favorite toy.
Toy Story 4 hits theaters June 21st.