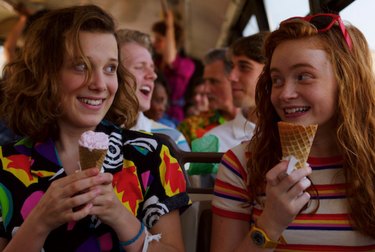 The event you've been waiting for is finally here — Netflix has finally released the Stranger Things season 3 trailer, and life outside (and inside) the Upside Down seems to be getting a lot more intense.
A year has passed since the last time we saw the kids in their fictional hometown of Hawkins, Indiana. One thing has changed, as Mike points out in the trailer, the kids aren't kids anymore—they're teenagers. And the trailer indicates that there will be raging hormones, supernatural stuff, monsters, and a whole lot of '80s.
The third season of Stranger Things premieres on Netflix on July 4th. Summer can't come soon enough.