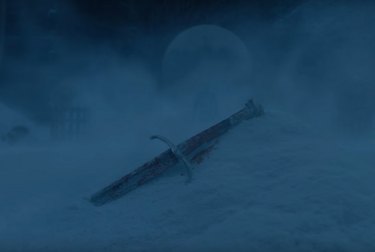 Winter is here, and it doesn't look good for House Stark. In the new trailer for the final season of Game of Thrones, we see a world covered in snow. It's eerily quiet, with not one living person in sight.
We do, however, see two swords laying amongst the snow and ruins: Arya's Needle and Jon Snow's Longclaw. But just because Arya and Jon Snow are no where to be found doesn't mean either of them perished in the battle of Winterfell. It doesn't mean they didn't though.
Here's the season 8 trailer:
The final season of Game of Thrones premiers Sunday, April 14th on HBO.