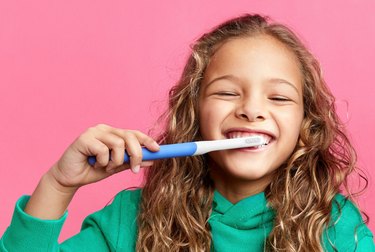 Techwalla may earn compensation through affiliate links in this story.
It can be a challenge getting your kids to develop healthy brushing habits, especially because nine times out of 10, kids would rather be doing literally anything other than brushing their teeth.
Designed for kids ages three and up, the sonic vibrating electric toothbrush comes equipped with a timer, which pulses every 30 seconds to let your child know when to move on to the next section of teeth. The timer lasts for two minutes, which is the perfect amount of time to help develop a routine. It also comes with a multi-use cover, with the option for watermelon-flavored toothpaste.
The brush has a rubber-grip handle, which makes it easy for little hands to hang onto, even when it's wet. It's waterproof and safe to use in the shower or tub. Choose from four colors: purple, green, blue, and pink.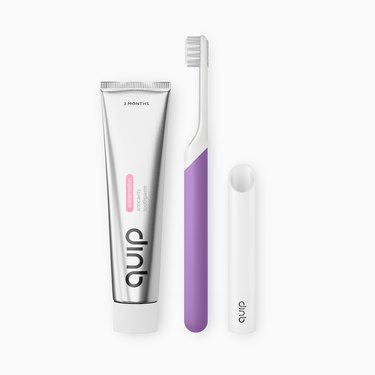 If you choose to participate in the refill plan, every three months, your child will be sent a new soft-bristle brush head, one AAA battery, 4.7 oz watermelon anticavity toothpaste, and oral health advice tailored to the season. You'll pay $25 for the first month, then $10 for every refill. The battery and toothpaste are each an additional $5, and shipping is included. Or you can make a one time purchase of the set for $40, with shipping not included.