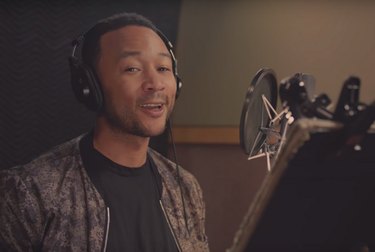 John Legend is many things. He's a singer, songwriter, record producer, actor, piano player, activist, husband to the hilarious Chrissy Teigen, and father to two adorable little babes. And now he's a Google Assistant voice.
It's been almost an entire year since Google promised that John Legend would be one of several new Google Assistant voices, and it's finally happening. His voice is offered as a "cameo" on the device, which means he'll answer some general and playful questions, but he isn't available to respond to everything—John Legend has other engagements.
Here's the entire list of Legend-enabled commands:
"Serenade me"
"Sing me a song"
"Are you John Legend?"
"Do you know Chrissy Teigen?"
"How are you?"
"Sing Happy Birthday"
"Tell me a joke"
"Who's your celebrity crush?"
"What's your favorite song?"
"What's your best pick up line?"
"Compliment me"
"What's the weather?"
"How far away is the moon?"
"What are jazz hands"?
"How do you cook bacon in the oven?"
"Is there an atmosphere on the moon?"
"Is Venus the same size as the Earth?"
"Why is the sky blue?"
"What's the temperature outside?"
"Do I need an umbrella today?"
"Are we just ordinary people?"
To bring the Legend himself into your home, you just need to enable his voice by saying "Hey Google, talk like a Legend." Or you can go to Assistant settings to change the Assistant Voice. Happy Legend-ing.