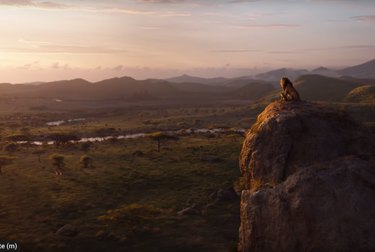 As someone who listened to The Lion King soundtrack every single day in the '90s, I'm pretty pumped about the live-action remake. And my guess is, you are too.
Disney dropped the first teaser back in November of last year, but the official trailer has finally been released, and it's full of emotion, nostalgia, and a whole lot of James Earl Jones.
The trailer features the music you know and love, as well as narration by Jones that'll give you chills. The cast includes Donald Glover as Simba, Beyoncé as Nala, James Earl Jones as Mufasa, Chiwetel Ejiofor as Scar, Seth Rogen as Pumbaa, and Billy Eichner as Timon.
The Lion King opens in theaters July 19th, which is obviously not soon enough for people like me. And you.