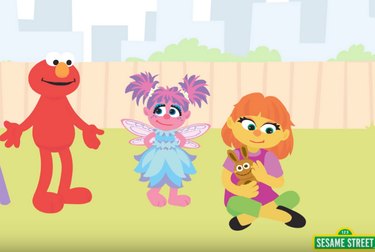 April is World Autism Awareness Month—a time when families and friends in the autistic community do what they can to increase awareness, understanding, and acceptance of people living with autism.
Sesame Street is doing its part this month by introducing Julia's entire family, giving viewers even more resources as they face their own unique family challenges. Julia was the first muppet with autism to appear on Sesame Street back in 2017, finally giving a face to autism for the kids who need to see themselves in a character, as well as for the kids who could use a gentle explanation of what it's like to have autism.
Sesame Workshop has several resources to help families of children with autism on its website, and there's also a really cool app for preschool aged kids and their parents.
The Sesame Street and Autism app is designed to help teach kids on the spectrum life skills. The app offers interactive games that teaches different basic routines.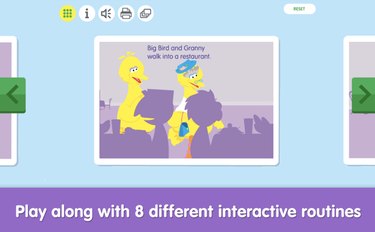 It also has great resources for parents and caregivers, providing articles with tips and strategies, videos featuring real families, 12 interactive family routine cards, and easy-to-understand storybooks.