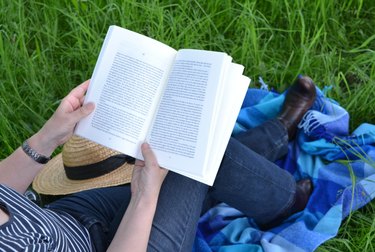 National Screen-Free week is underway, but we'll let it slide that you're currently reading this on a screen.
From April 29th-May 5th, families are encouraged to unplug from screen-based entertainment in an effort to spend more time outdoors, use you creativity and imagination, and spend more time with family. There's joy to be found beyond screens, and now's your time to rediscover it.
Instead of scrolling through Instagram, reading the news online, watching a movie, or playing Candy Crush, use that time to do literally anything else.
The Screen-Free website offers lots of resources for parents and teachers as you make your way through the week. There are also some really great ideas for screen-free activities to do with your kids. If all else fails, get outside and play, or sit around and just talk to each other—like old times (you know, before screens were a thing).