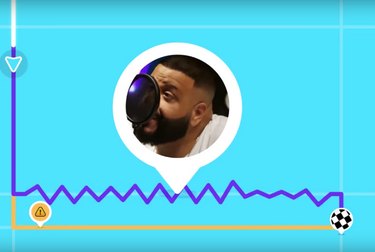 Waze likes to mix things up by adding celebrity voices to its roster of navigation voices. John Legend, Morgan Freeman, and Shaquille O' Neal have all voiced directions for the app.
DJ Khaled is the latest celebrity lending his voice to help you get where you need to go using the fastest route possible. Khaled is promoting is new album, Father of Ashad, and Waze users can select his voice starting today through June 30th. Once the promotion is over, you'll have to settle on a standard Waze voice that's a little less hip.
To change your navigation voice to DJ Khaled, go to Settings > Voice & Sound > Waze Voice > DJ Khaled.