No one reaaalllly wants to exercise. Sure, it feels good and has endless health benefits, but actually finding the motivation to stop what you're doing to work out takes some serious effort.
Dribble Up's new Smart Medicine Ball makes the effort to exercise a little less... effort-y. You may have heard of the company's Smart Soccer Ball, which is super fun and a great trainer for kids. The medicine ball has the same smart technology, but designed to tone and build muscle.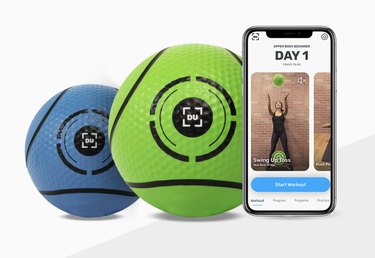 Through the app, you'll have access to a virtual trainer. Choose from dozens of exercises for each muscle group, as well as strength, cardio, and core exercises. Each workout is tracked through smart technology inside the ball so you can receive live feedback, set goals, and measure your progress over time.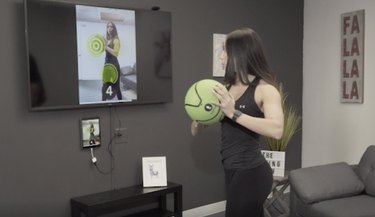 There are two weight options: a 6 pound ball for $100 or a 10 pound ball for $110. Obviously that's pricey for a medicine ball, but there isn't a monthly subscription, so all the workouts are included in the price. Plus, it comes with a magnet so you can attach your phone to the wall for easier viewing. Or you can set up the app on your TV.
Click here to check out more info.