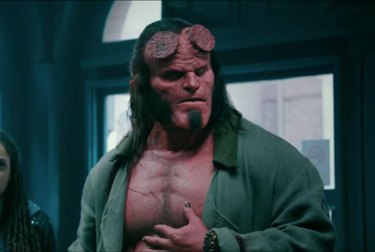 July is comin' in hot, and that means Amazon is adding a fresh batch of new movies and TV shows to its lineup. Unfortunately, the lineup is pretty underwhelming.
Sure, Amazon is probably busy doing other things like being the largest retailer on planet Earth, but compared to previous months, there just really isn't much content to look forward to.
Aside from a few Amazon Prime Original series, the most notable additions are several Star Trek movies, the first and second Dumb and Dumber movies, Rosemary's Baby, Corpse Bride, and The Haunting of Sharon Tate.
Here's what you can expect:
July 1st
Under the Silver Lake (2019)
July 2nd
July 3rd
July 5th
Kung Fu Panda: The Paws of Destiny: Season 1B - Amazon Original series
July 7th
July 9th
Witless Protections (2008)
July 10th
July 12th
Comicstaan: Season 2 - Amazon Original series
July 13th
July 14th
July 15th
July 19th
All or Nothing: Season 4 - Amazon Original series
July 21st
July 23rd
July 26th
The Boys: Season 1 - Amazon Original series
Dino Dana: Season 3 - Amazon Original series
July 27th
July 28th
Pennyworth: Season 1 - Epix
July 29th
The Haunting of Sharon Tate (2019)
July 31st
A Very Brady Sequel (1996)
A Viking Saga: The Darkest Day (2013)
Dumb and Dumberer: When Harry Met Lloyd (2003)
Jeepers Creepers 2 (2003)
Kama Sutra: A Tale of Love (1996)
My Bloody Valentine (2009)
Star Trek IV: The Voyage Home (1986)
Star Trek VI: The Undiscovered Country (1991)
Star Trek: First Contact (1996)
Star Trek: Insurrection (1998)
Star Trek: Nemesis (2002)
The Cutting Edge: Going for the Gold (2006)