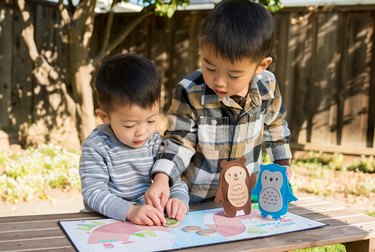 Subscription boxes for kids aren't hard to come by these days. There are so many to choose from, it just takes a little effort to explore which option is right for your child.
KiwiCo's subscription crates are packed full of age-appropriate educational materials, activities, and imaginative projects that encourage engaging exploration and hands-on play. They are designed specifically for your child's age and stage of development. Most notably, they offer old school fun—you know, the kind that existed before screens.
Choose from the company's seven different lines based on your child's age and interests: Tadpole (ages 0-2, Explore & Discover), Koala (ages 3-4, Play & Learn), Kiwi (ages 5-8, Science, Art, & More), Atlas (ages 6-11, Geography & Culture), Doodle (ages 9-16+, Art & Design), Tinker (9-16+, Science & Engineering), Eureka (ages 14-104, Engineering & Design).
Yes, that says 104. So, if you need a gift idea for any 104-year-olds, here you go. 105 though? You're on your own.
I was able to try out the Tadpole and Koala crates with my 2-year-old, and she loved both of them equally. (She made a rainbow pillow and sleeps with it every night.)
Here's a look at a sample Koala Crate: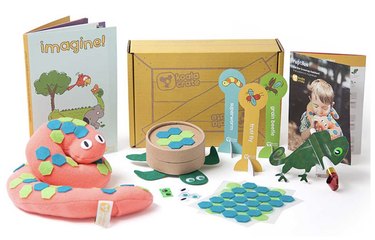 The crates are $19.95 per month, or if you sign up for six or 12 months, you can save a couple dollars. The Eureka crate is a little pricier at $29.95 per month. Click here to get started.