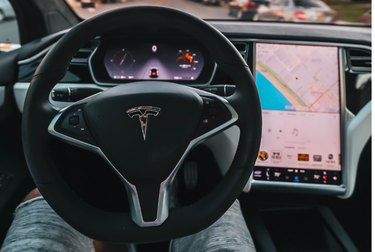 Tesla owners will soon be able to watch Netflix and YouTube in their cars, which sounds like a really unsafe situation. But according to Elon Musk, the car will have to be completely stopped for the streaming services to work.
Musk talked about Tesla's entertainment plans back in June at E3, the annual video games expo. He tweeted an update on Saturday, letting everyone know that the plans will be coming to fruition "soon."
In a follow up tweet, Musk noted that the streaming support should be part of the upcoming V10 update, which will be released by the end of August.
The new "infotainment" features will likely be part of Tesla's premium connectivity internet package, which is currently $100 per year and includes a web browser, streaming music, and access to satellite view.