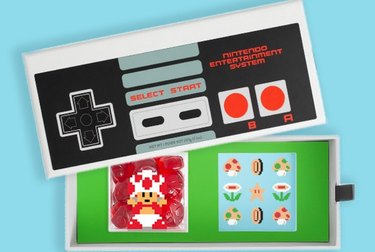 Life can be overwhelming, so let's all take a break and focus on something fun and delicious for a few minutes. Sugarfina (the fancy candy company that makes great gifts) and Nintendo have teamed up to create Super Mario Bros. candy, and you're going to want all of it.
The limited edition Super Mario Bros. x Sugarfina Candy Collection features chocolates and gummies inspired by characters from Super Mario Bros. You can buy Mario Invincible Stars, Luigi Green Mushrooms, Princess Peach Pearls, Goomba Chocolate Caramels, and other yummy treats.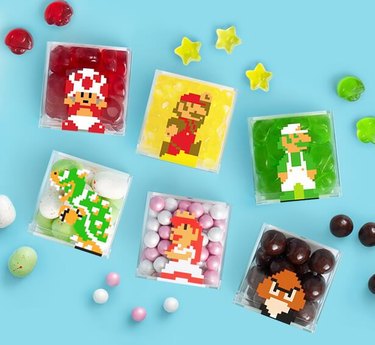 A three-piece console candy bento box opens to reveal the iconic end-of-level castle scene along with three Candy Cubes. Plus, it play music from the Super Mario game.
Choose from several other bento boxes and bundles. Prices get a little hefty with the bundles, but it's Sugarfina—that's to be expected.