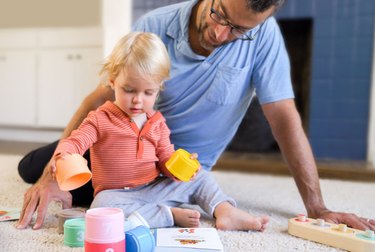 If you know KiwiCo's subscription crates, you probably love them. It's hard not to. The age-appropriate crates arrive at your door regularly, and their unique and adorable contents encourage exploration and hands-on play.
The company just released a new line of crates for babies, and each box is designed for your child's developing brain at their current age.
"KiwiCo's Panda Crate allows you to focus on bonding with your baby while we take the guesswork out of what's research backed and developmentally appropriate," said Sandra Oh Lin, founder and CEO of KiwiCo. "We worked closely with researchers at Seattle Children's Hospital to ensure that all the products and information delivered in each crate are perfectly suited for your child's developing brain."
Each crate is tailored for a specific age range, from birth to 2 months, 3 to 6 months, 7 to 12 months, 13 to 18 months, and 19 to 24 months. The boxes are designed to help babies learn through play while interacting with you.
Here's a look at what comes in the crate:
Here's the price breakdown: