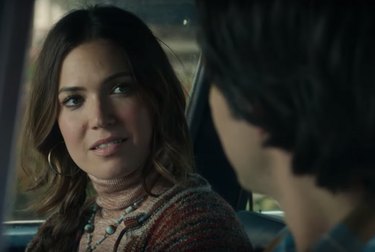 The time has finally come. This is Us is back for season 4, and there's a whole new cast of characters.
A new trailer was just released, and it introduces several characters we've never met—AKA people who presumably aren't Pearsons. Of course, everyone we know and love is still around, but new folks mean new storylines, and that's intriguing.
Mandy Moore's Rebecca says to Milo Ventimiglia's Jack, "It's so strange, isn't it? How just like that a complete stranger can become such a big part of your story. It's actually kind of terrifying, you know? How a single cross with one person you've never met can change everything."
The trailer doesn't give away much, but we do know that the strangers are played by M. Night Shyamalan, Asante Blackk, Marsha Stephanie Blake, Omar Epps, Bahara Golestani, Jennifer Morrison, Timothy Omundson, Julian Silva, Auden Thornton, and Nick Wechsler.
The fourth season of This is Us premieres on Tuesday, September 24th on NBC.