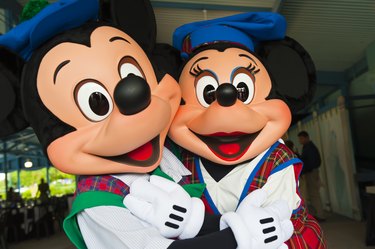 Disney's Bedtime Hotline is back for the second year in a row to add a little magic to your kids' bedtime routine. By calling 1-877-7-MICKEY, kids can hear bedtime messages from their favorite Disney, Pixar, Marvel, and Star Wars characters.
Calling the toll free number takes you to an automated voice messaging system that prompts you to hand the phone to your kids. They can choose messages from Mickey Mouse, Woody, Princess Jasmine, Anna and Elsa, Yoda, and Spider-Man.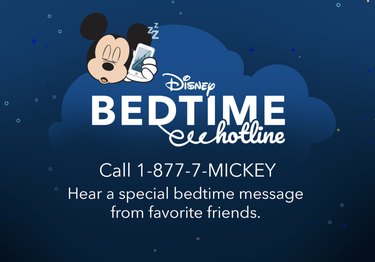 The original cast members don't voice the characters, but your little ones likely won't know the difference.
The hotline is relaunching in conjunction with Disney Sleep Shop, a new line of sleep essentials, including a subscription box to help with the bedtime routine, as well as cozy Disney PJs, plush toys, bath toys, and shampoos and conditioners.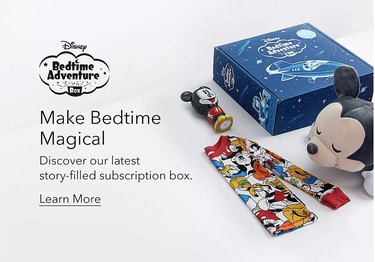 The Disney Bedtime Hotline is active now through September 30th.