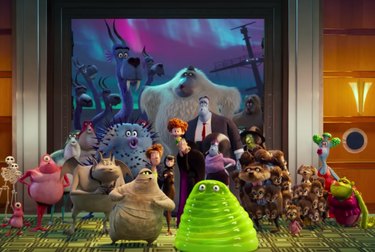 It's October! And that means it's officially time to start celebrating Halloween. You're probably already working on getting your kids' costumes together and putting up decorations—or maybe you're just thinking about doing those things but haven't actually taken the next step.
Either way, Netflix, Hulu, and Amazon Prime Video are very prepared for Halloween with some spooky kid-friendly movies streaming now.
Here's what's available to get your kids in the mood for witches, ghosts, and goblins (and lots and lots of candy, sigh):
Netflix
Super Monsters Save Halloween
Monster High Boo York Boo York
The Spiderwick Chronicles
Annabelle Hooper and the Ghosts of Nantucket
Spookley the Square Pumpkin
My Babysitter's a Vampire
Hulu
Curious George: A Halloween Boo Fest
The Wiggles: Wiggly Halloween
The Cat In The Hat Knows A Lot About Halloween!
Amazon Prime Video
Sesame Street: A Magical Halloween Adventure
The Cat in the Hat Knows a Lot About Halloween!